5 Easy Healthy Acid Reflux-Friendly Weeknight Dinner Ideas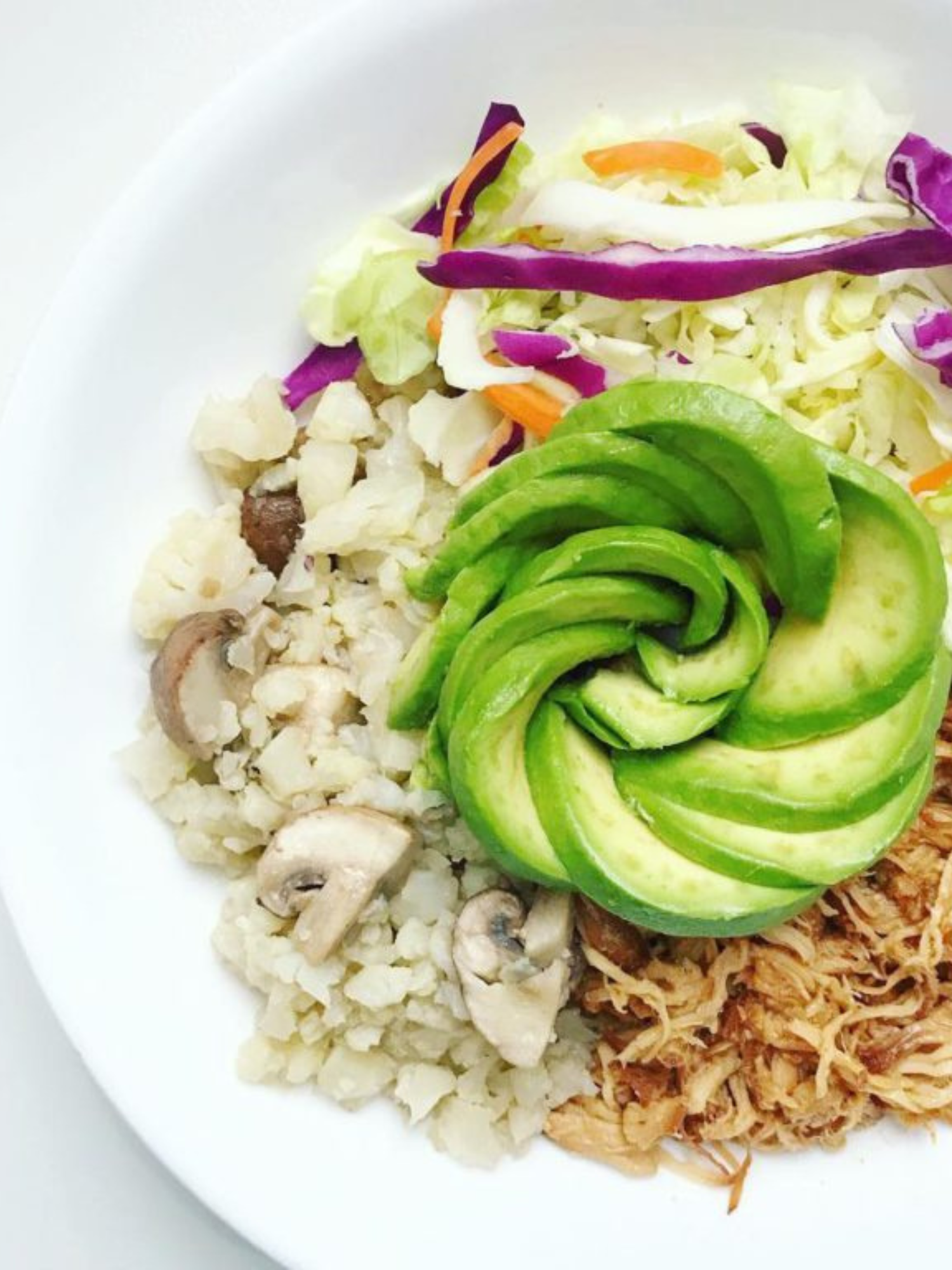 These 5 easy healthy acid reflux-friendly dinner ideas will help you plan ahead for weeknight meals that are both nutritious and don't trigger GERD symptoms.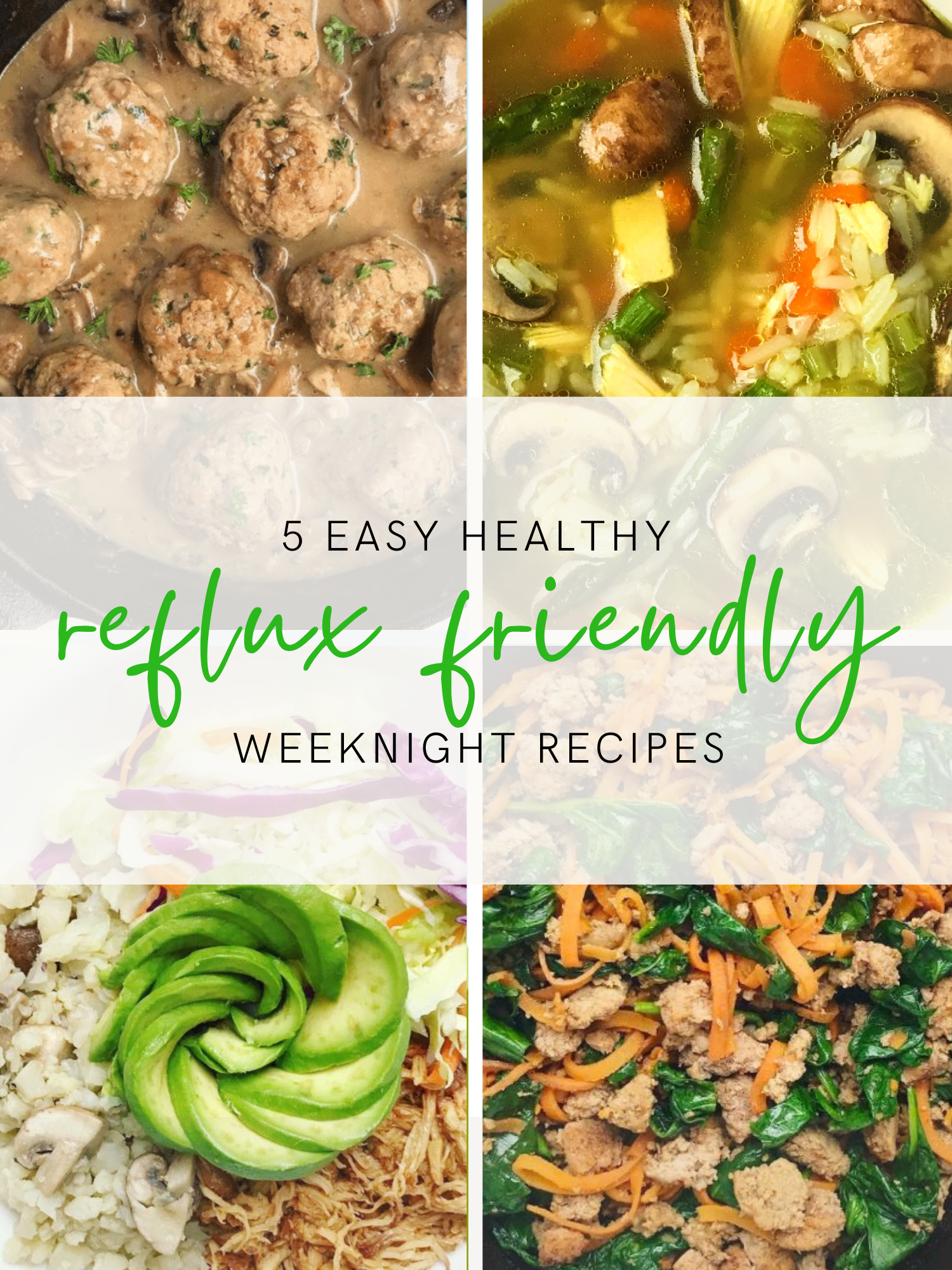 These 5 easy healthy acid reflux-friendly weeknight dinners can really help set you up for success on your journey with GERD.
5 Easy Healthy Reflux Friendly Weeknight Dinners
Before I was aware that I had GERD, I was utterly clueless as to why I was dealing with multiple unpleasant symptoms: nausea, chest pain, dental issues, anxiety, etc. All I knew was that these symptoms were affecting my sleep, social life, and overall well-being.
After being diagnosed with GERD and making the decision to treat it naturally, I decided a major diet and lifestyle overhaul were in order.
Over the years I've learned that changing your diet is one of the most important parts of treating GERD. And feeling lost after being diagnosed while attempting to navigate through this new way of eating is completely normal.
Planning ahead and having a rotation of easy healthy acid reflux-friendly weeknight dinners can eliminate the stress and anxiety of these diet changes. This makes it so much easier to stick to a lifestyle of eating that offers healing.
In the post below you'll find my go-to easy healthy acid reflux friendly weeknight dinner recipes. Some showcase lean meats, others call for jasmine rice and fresh vegetables, and still, others are made without grains at all. They're all similar in that they rely on simple, wholesome ingredients that come together quickly and easily into a delicious and nutritious GERD-friendly meal. Check them out! I'm sure you'll find one you love.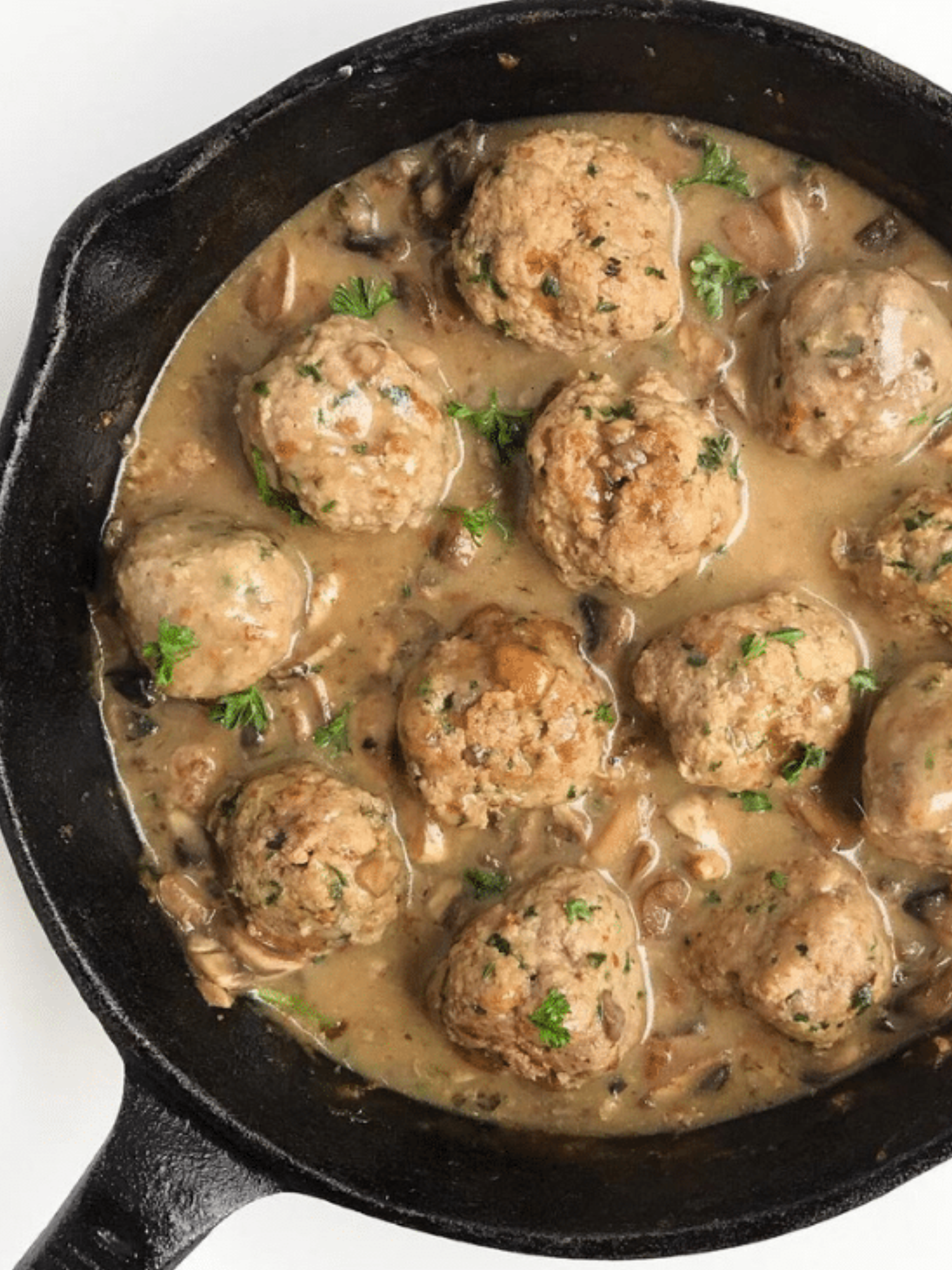 I can't wait for you to try these Skillet Turkey Meatballs with Mushroom Gravy! Tender homemade meatballs in a flavorful mushroom-based gravy. This tasty one-pan meal will be the perfect gluten-free and dairy-free recipe to add to your weekly menu.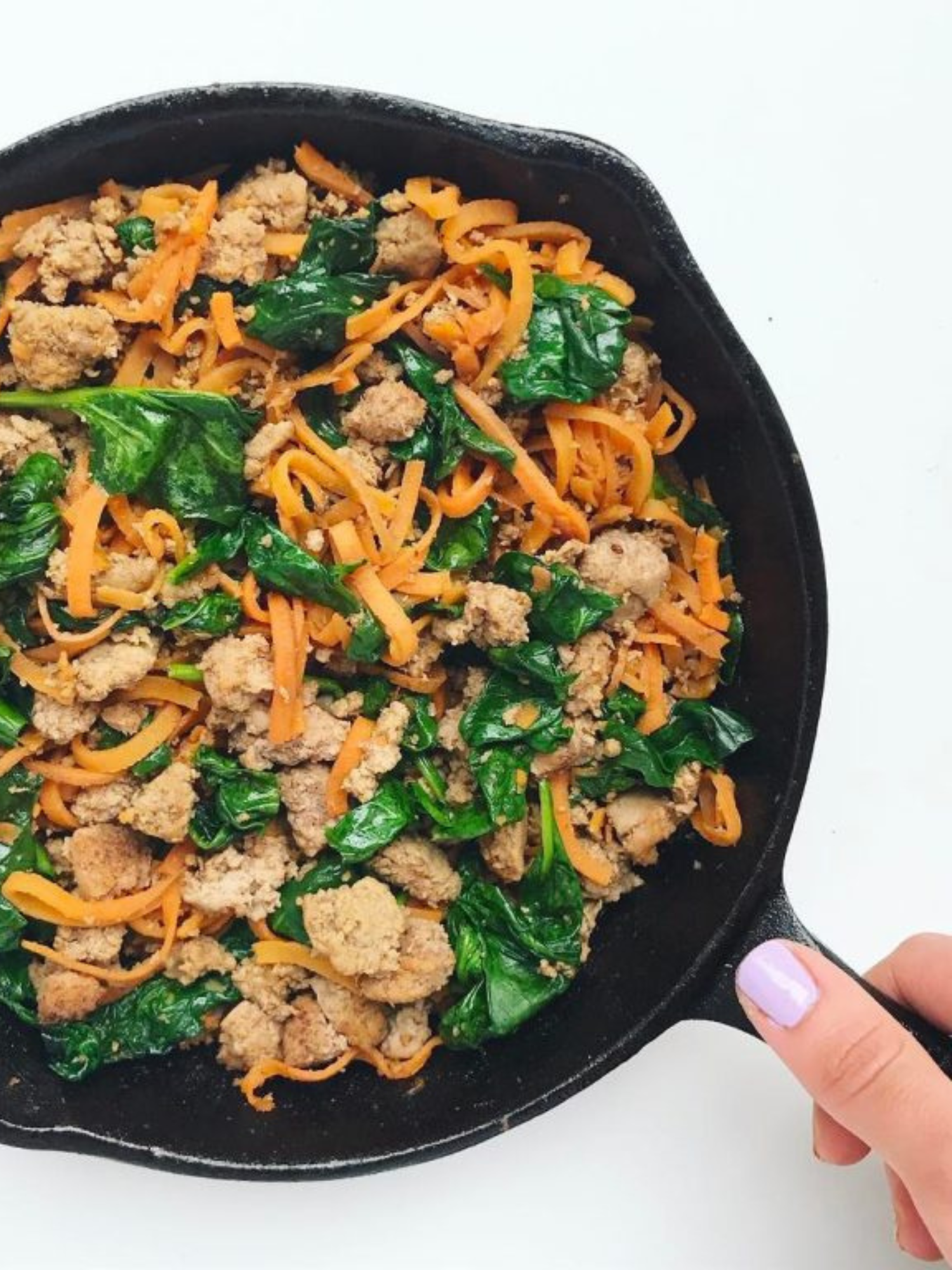 I am constantly amazed at how the simplest of dishes can be so satisfying. This recipe only uses 7 ingredients and can be whipped up in as little as 20 minutes. Even though this Sweet Potato Noodle Skillet is made with minimal ingredients, it still yields a flavorful and delicious result. Grain-free, gluten-free, and can be adapted to be vegan-friendly.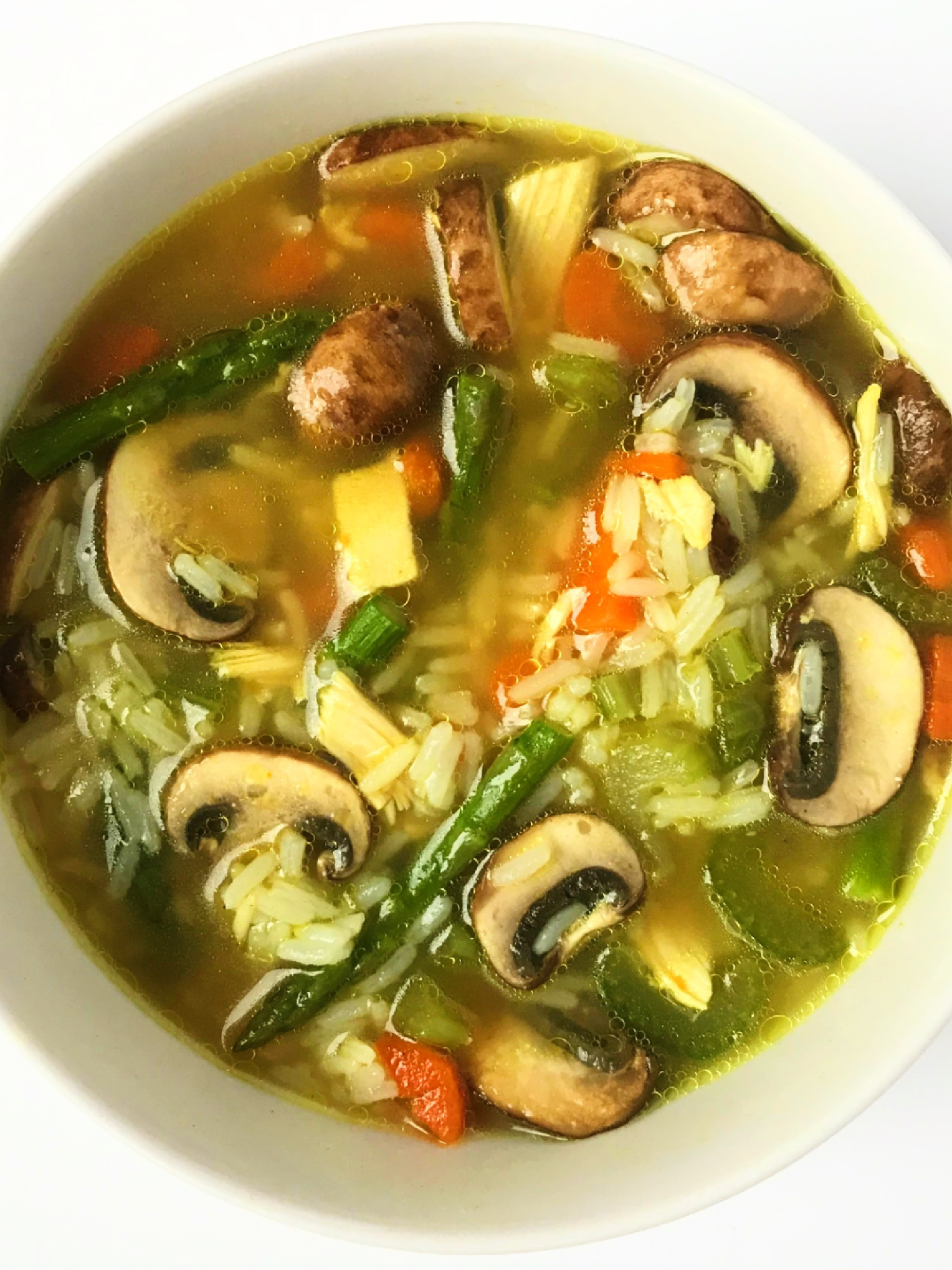 Hearty Chicken, Rice, and Vegetable Soup
FULL of nutrients and flavor, This recipe is also easy to adapt. Feel free to omit the chicken and use veggie broth to make a meat-free version, or skip the jasmine rice and add cauliflower rice if you are strictly grain-free. In a hurry? Use a rotisserie chicken from the grocery store in this recipe.
I love to double or triple this recipe because I like to have it as an option for an easy healthy reflux friendly weeknight dinner that I can heat up and enjoy. This truly is the best soup to make a lot of and have on hand because it freezes well, plus everyone loves it!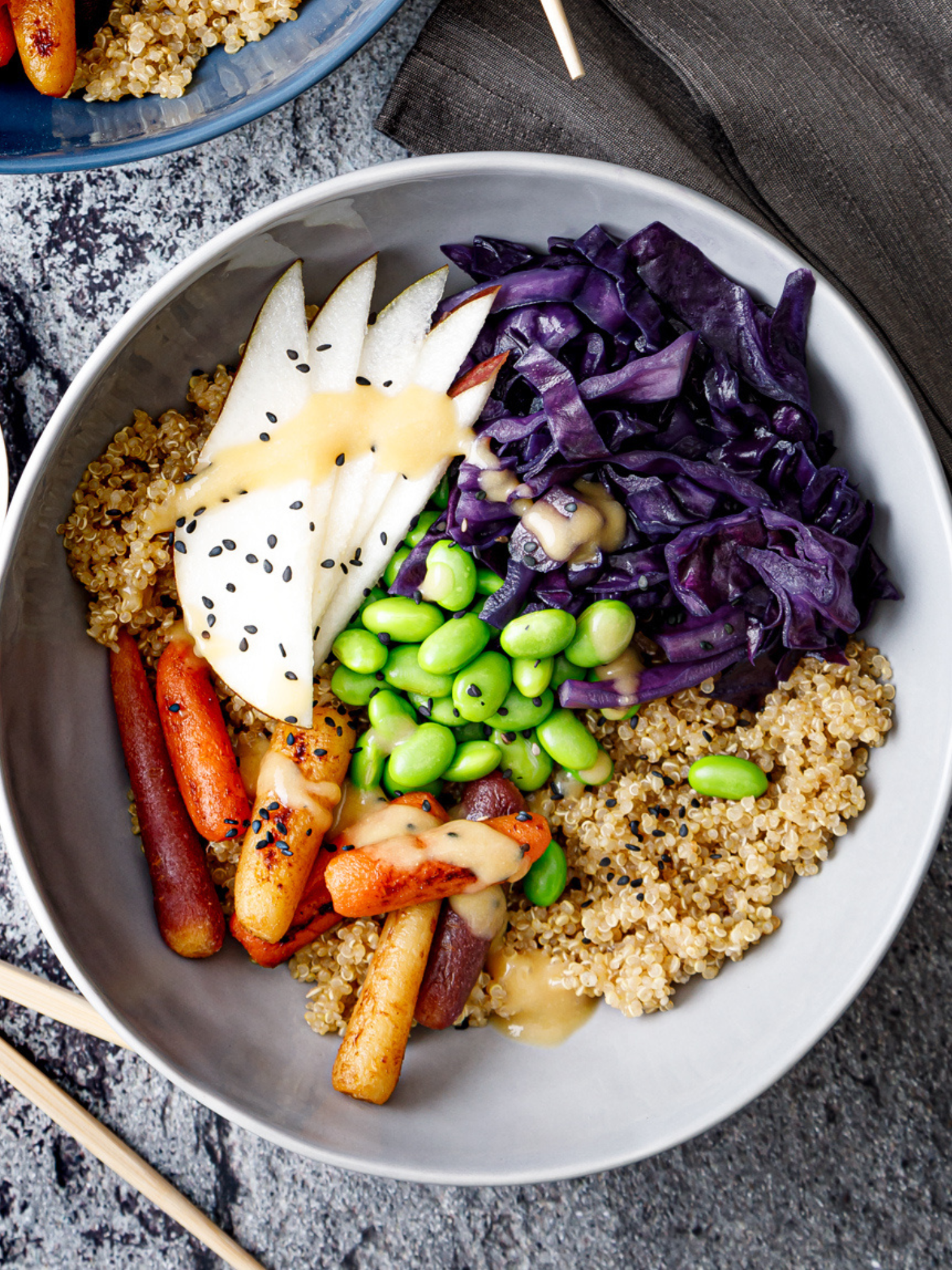 Nourishing bowls are one of the simplest and most delicious ways to eat healthy. These one-dish wonders are infinitely customizable and full of flavorful ingredients that nourish your body and soul. Simple, healthy, and delicious plus it comes together in just 20 minutes!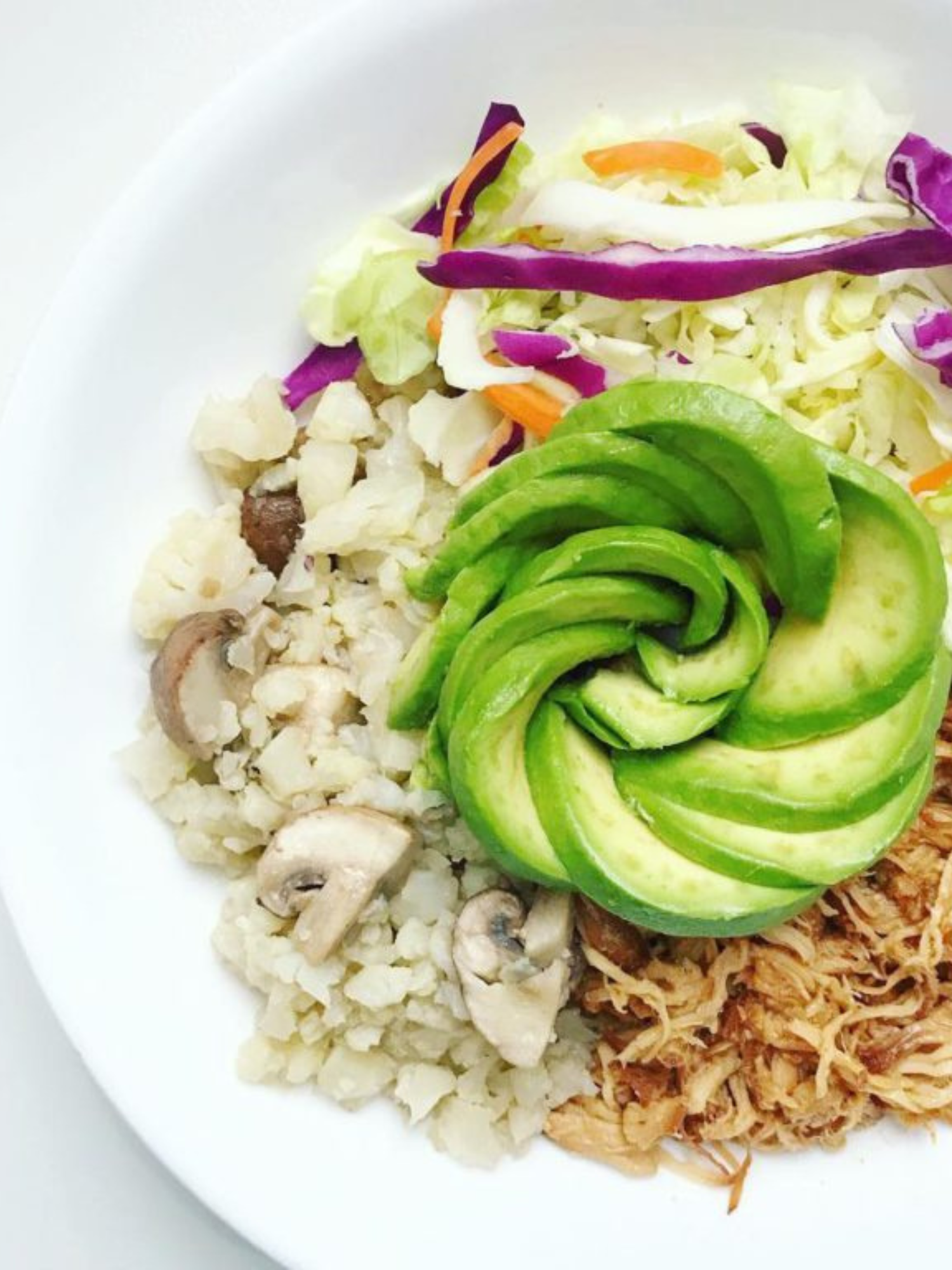 Easy Slow Cooker Asian Honey Chicken
In just 5 minutes you can have this meal prepped and cooked leaving you free to go about your busy day. Tender and flavor-packed this chicken is an easy healthy reflux friendly weeknight dinner that is gluten-free, soy-free, and so tasty!
This dish is one of my FAVORITE things to include in my weekly meal prep. Throughout the week I use it for a variety of lunches and dinners such as paired with rice and avocado, in a grain-free tortilla with avocado, cilantro, and lime, and with roasted sweet potato and green beans (yum!). So many options.
For more tasty recipes, check out my Turmeric Chicken and Cauliflower Rice Soup and Asian Chicken Green Bean Stir-Fry! 
I hope this is helpful as you navigate diet and lifestyle changes on your way to healing GERD.
---
---