Meatball and Cabbage Bone Broth Soup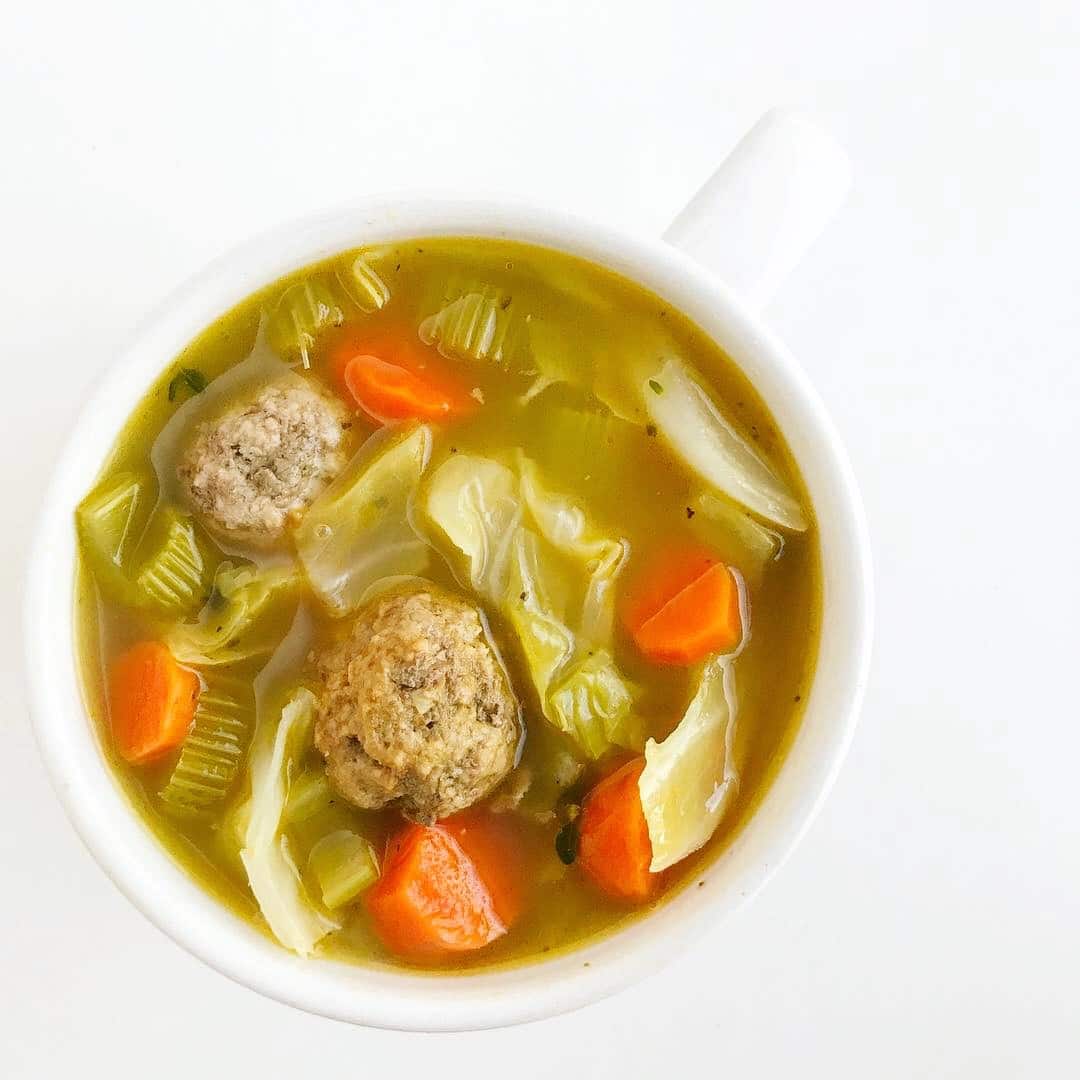 Cozy up with this deliciously savory meatball and cabbage bone broth soup!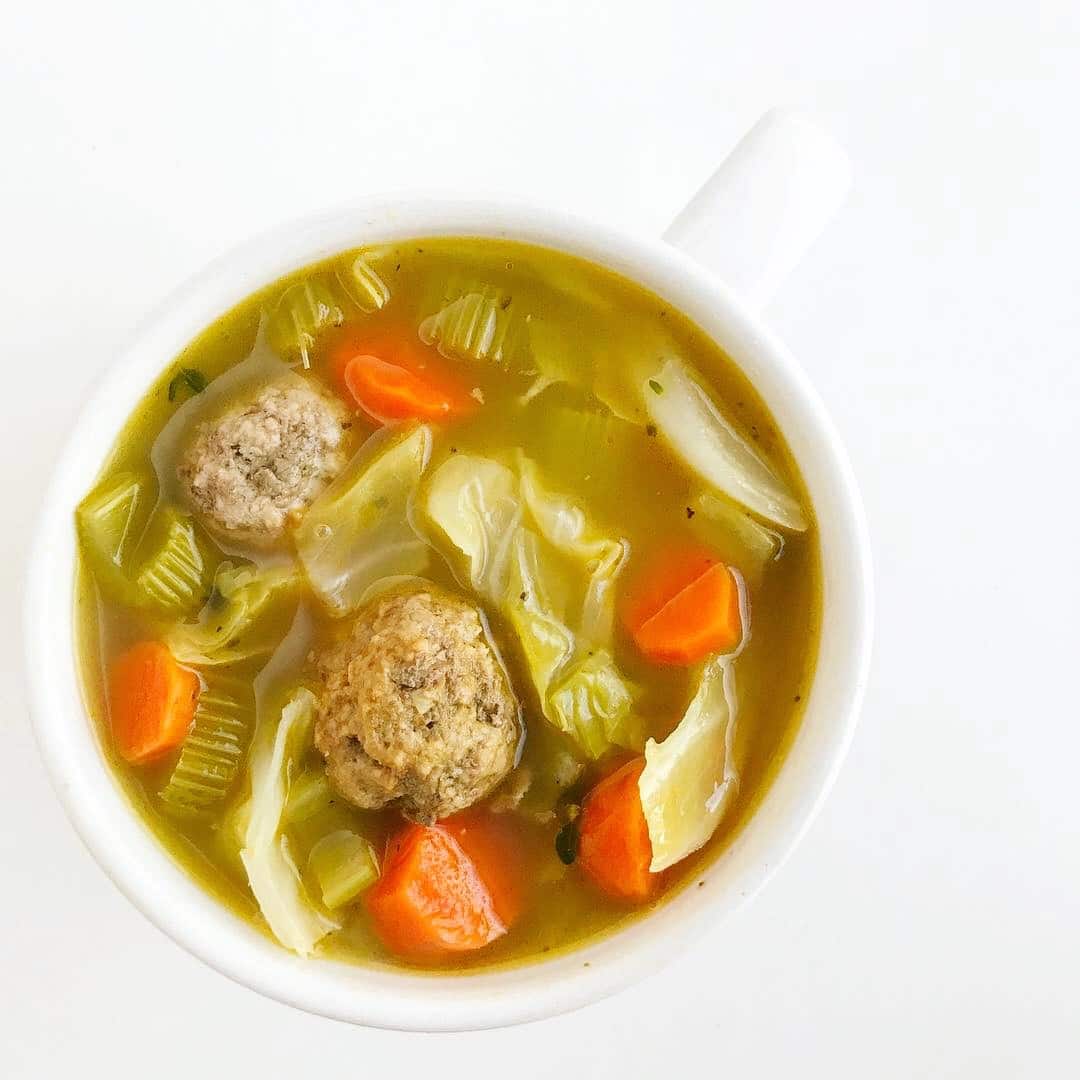 Packed with both flavor and immune-boosting goodness, this anti-inflammatory soup is sure to nourish your body and soul. I made my own bone broth for this recipe because not only is it an inexpensive alternative to store bought broth, but it's great for your gut, immune system, joints… the list goes on. It's amazing stuff!
Bone broth is so convenient to have on hand for when you want to whip up a gut-healing soup or to just have available in the freezer for when the family is sick. I usually make my bone broth in the crock pot a couple of a day or two before hand by slowly simmering it. It can easily be turned into a stew by adding chopped veggies, herbs, and in this case, meatballs.
As always, I would love to know what you think if you give this soup a try!
Ingredients
4 cups of bone broth

1 cup of sliced carrots (peeled)

1 cup of sliced celery

1 pound of ground turkey

3 tbsp of nutritional yeast

1/4 cup of fresh parsley

6-7 basil fresh basil leaves
Preheat oven to 425 F.

Prepare meatballs by adding the fresh parsley and basil to a food processor or blender. Process for a few seconds and add the herbs to a mixing bowl along with ground turkey, 3 tbsp of nutritional yeast, and 3/4 tsp of salt. Combine and roll into balls that are about the same size.

 Bake on a lined cookie sheet for 10-15 minutes, or meatballs are cooked through.

 While the meatballs are cooking, heat the bone broth to a boil in a stockpot. Reduce heat to a simmer and add the carrots and celery. Cook covered for 20-25 minutes, or until veggies are tender, but still have a little crunch.

 Add cabbage and cook for 5 more minutes.

 Add the cooked meatballs to soup and cook an additional 5 minutes.
We are a participant in the Amazon Services LLC Associates Program, an affiliate advertising program designed to provide a means for us to earn fees by linking to Amazon.com and affiliated sites
---
---