Easy Healthy Reflux Friendly Snack Ideas
These quick and easy acid reflux-friendly snack ideas will help get you thru the day by boosting energy, balancing blood sugar, and providing extra nutrients that can help you manage portion sizes at mealtime.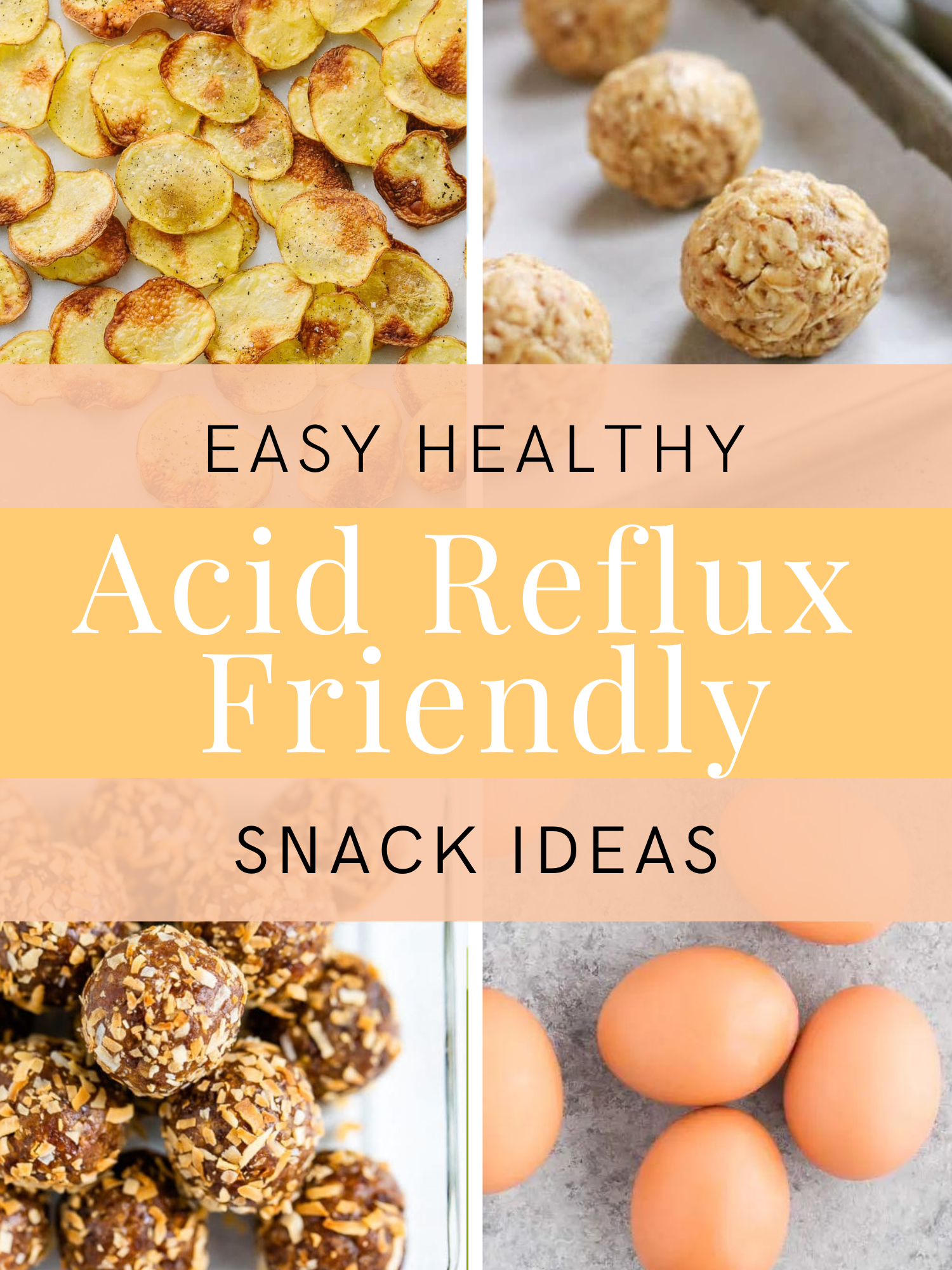 Overeating is a tried-and-true trigger of GERD symptoms. Consuming too much food at one time can often cause reflux to occur. Oftentimes, people wait until they are so hungry to eat that they end up eating more than they should in a setting. Eating smaller, more frequent meals throughout the day is the goal.
This is where healthy snacking comes in. Nutrient-dense snacks eaten between meals can help you manage hunger and prevent overeating, ultimately helping to reduce GERD side effects.
Snacks also offer an opportunity to include foods that can help you manage GERD like oats, vegetables, lean protein, healthy fats, and ginger. The most GERD-friendly snacks include those that have both fiber and protein.
Plus, we're only human and sometimes you're just feeling a bit peckish. Am I right?!
Best and Worst Foods for Reflux-Friendly Snacks
Snacks offer an opportunity to include foods that can help you manage GERD like oats, vegetables, lean protein, healthy fats, and ginger. The most GERD-friendly snacks include those that have both fiber and protein.
I did my best to find a variety of easy acid reflux-friendly snack ideas, that focus on the best foods for GERD symptoms, taking care to avoid the most common triggers as much as possible.
If you want to make snack time much easier, it can be helpful to keep a list of heartburn-safe foods (and the ingredients to make them) right in your kitchen. 
I've put together a free printable reference with the best and worst foods for acid reflux. This can be a great resource to keep in the kitchen as you go to whip up a quick snack.
Download your FREE printable Best and Worst Foods for Acid Reflux foods list
Easy Healthy Acid Reflux-Friendly Snack Ideas
Please note:  There isn't a one-size-fits-all diet for acid reflux, so try not to get discouraged if something that I've listed here bothers you. We are all unique in what we can tolerate. You know your body the best, so follow your gut!
1. Blueberry Banana Smoothie
Citrus Free Smoothies are a quick and easy reflux-friendly snack. This creamy and delicious blueberry banana smoothie from Loving It Vegan is made with only 4 easy ingredients and it's ready in just 5 minutes. The perfect power snack!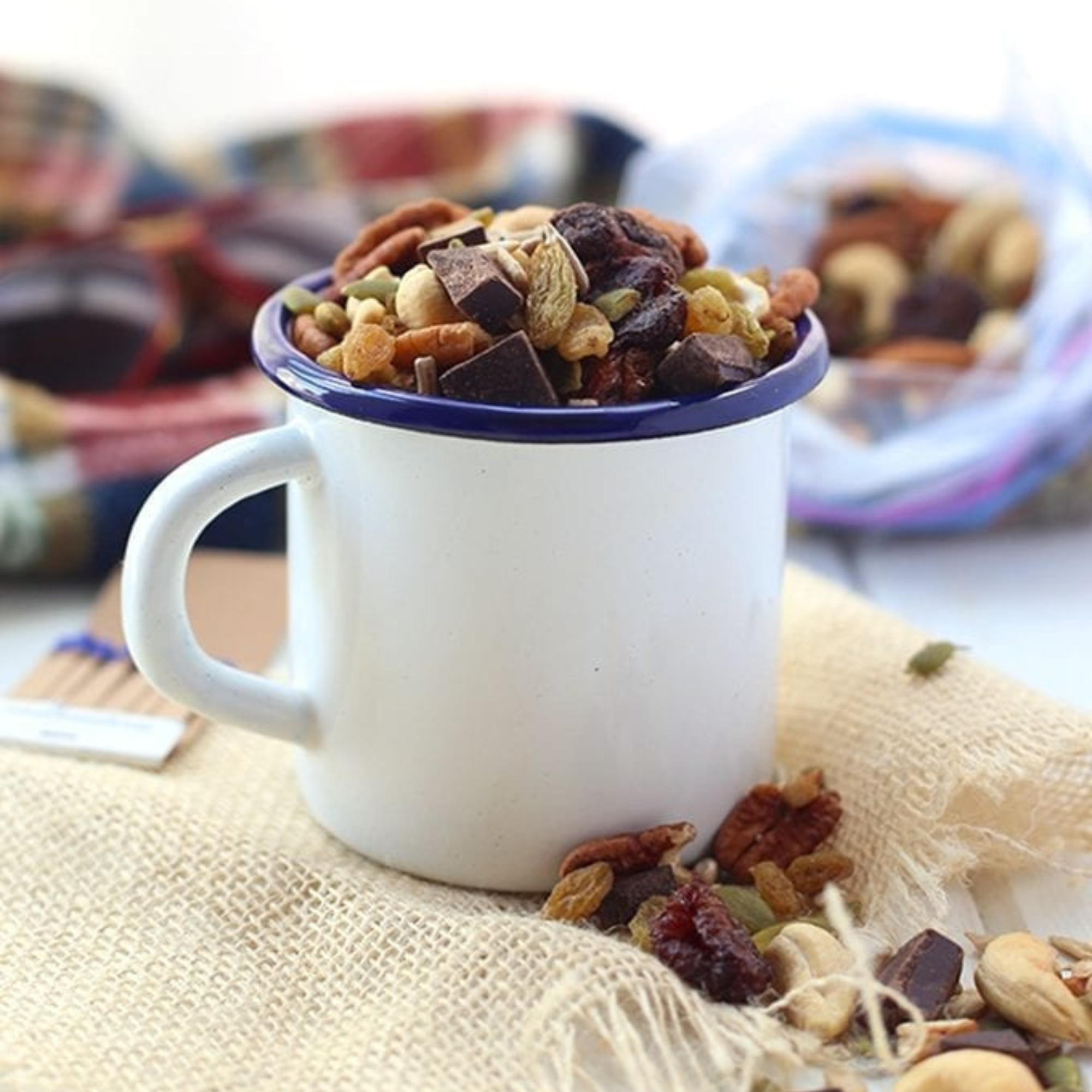 2. DIY Healthy Trail Mix
Not all trail mixes are created equal! This recipe from Healthy Maven teaches you how to build a healthy trail mix. You'll get the low-down on what to include, what not to include, and how to customize your homemade trail mix to meet your needs and wants!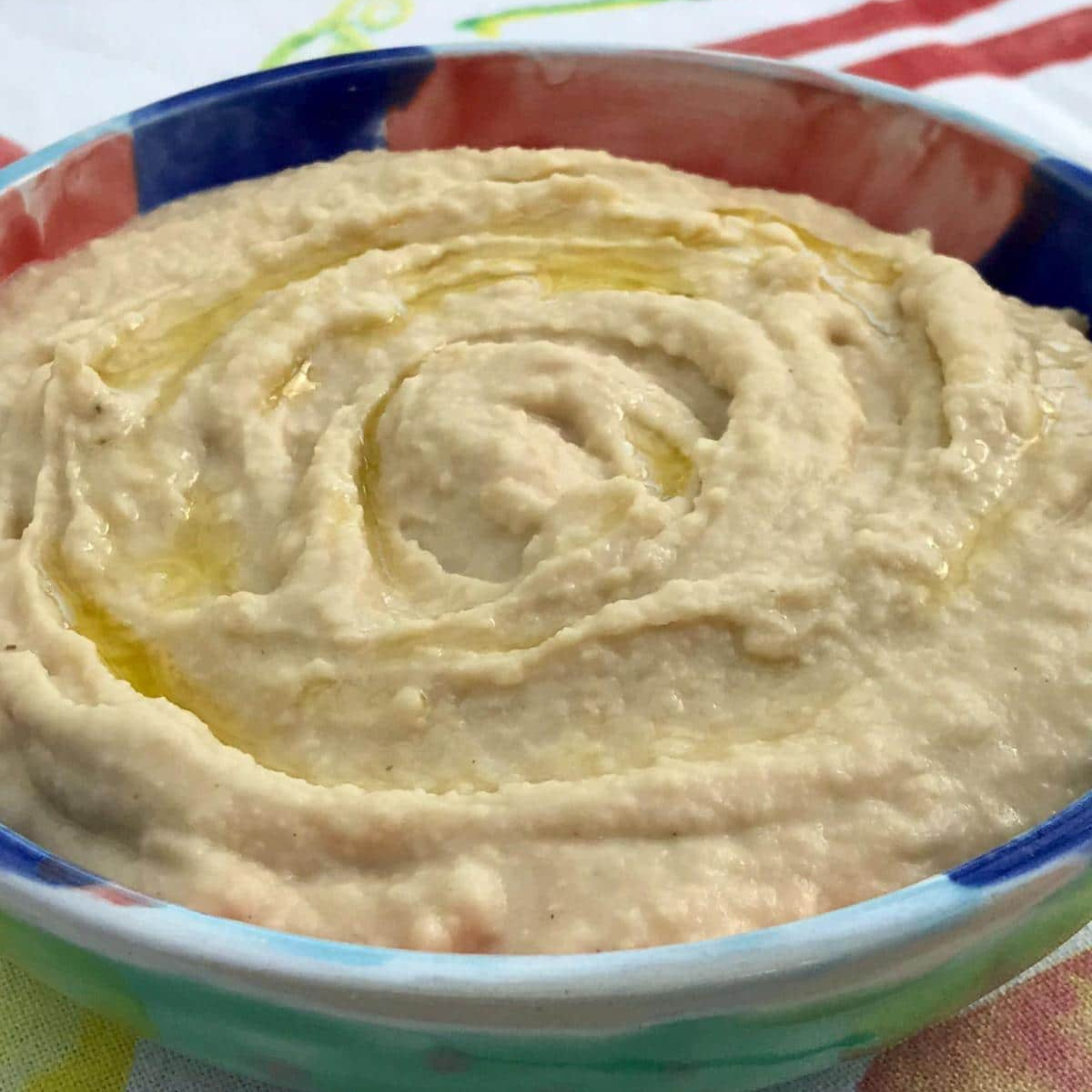 3. 2 Ingredient Hummus
This 2 ingredient hummus by Cinnamon and Kale takes just minutes to make and is the perfect healthy snack. The advantage of homemade hummus is that you have control over the ingredients. So your healthy hummus will be additive-free. And you can choose a good quality oil, which is much better for you. Also, most hummus recipes call for lemon and garlic. This recipe keeps it nice and reflux friendly without losing any of the flavors. Chop up some fresh veggies and get dipping!
4. "Nooch" Nutritional Yeast Popcorn
"Nooch" (a.k.a. Nutritional Yeast) Popcorn by Gimme Some Oven is super-easy to make on the stovetop, it's naturally both vegan and gluten-free, and it's always a crowd fave! This is actually a similar recipe to the one I grew up on and still make for my kids! It's my very favorite snack. It's easy to whip up a quick batch in just 5 minutes with 4 pantry ingredients. And I'm telling you — the nooch adds this cheesy, buttery, nutty, magical flavor that is just downright irresistible with popcorn.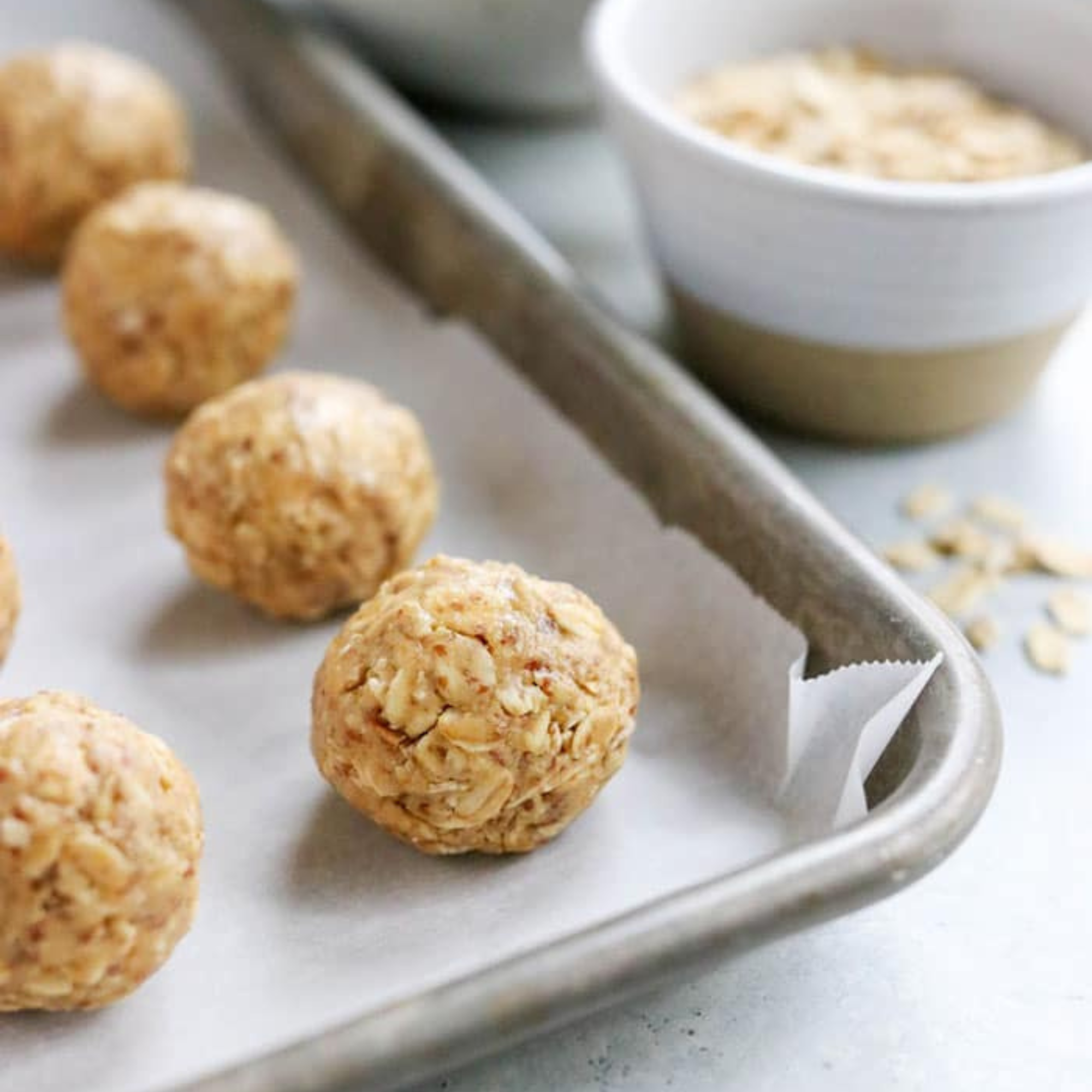 5. Peanut Butter Protein Balls
These Peanut Butter Protein Balls from Detoxinista are a healthy snack that reminds me of cookie dough, only more filling. I love that you don't need any special equipment to make them– just a bowl and a spatula for stirring. No protein powder is required, either! A combination of oats, peanut butter, flax seeds, and hemp hearts it's a great nutrient-dense on-the-go snack.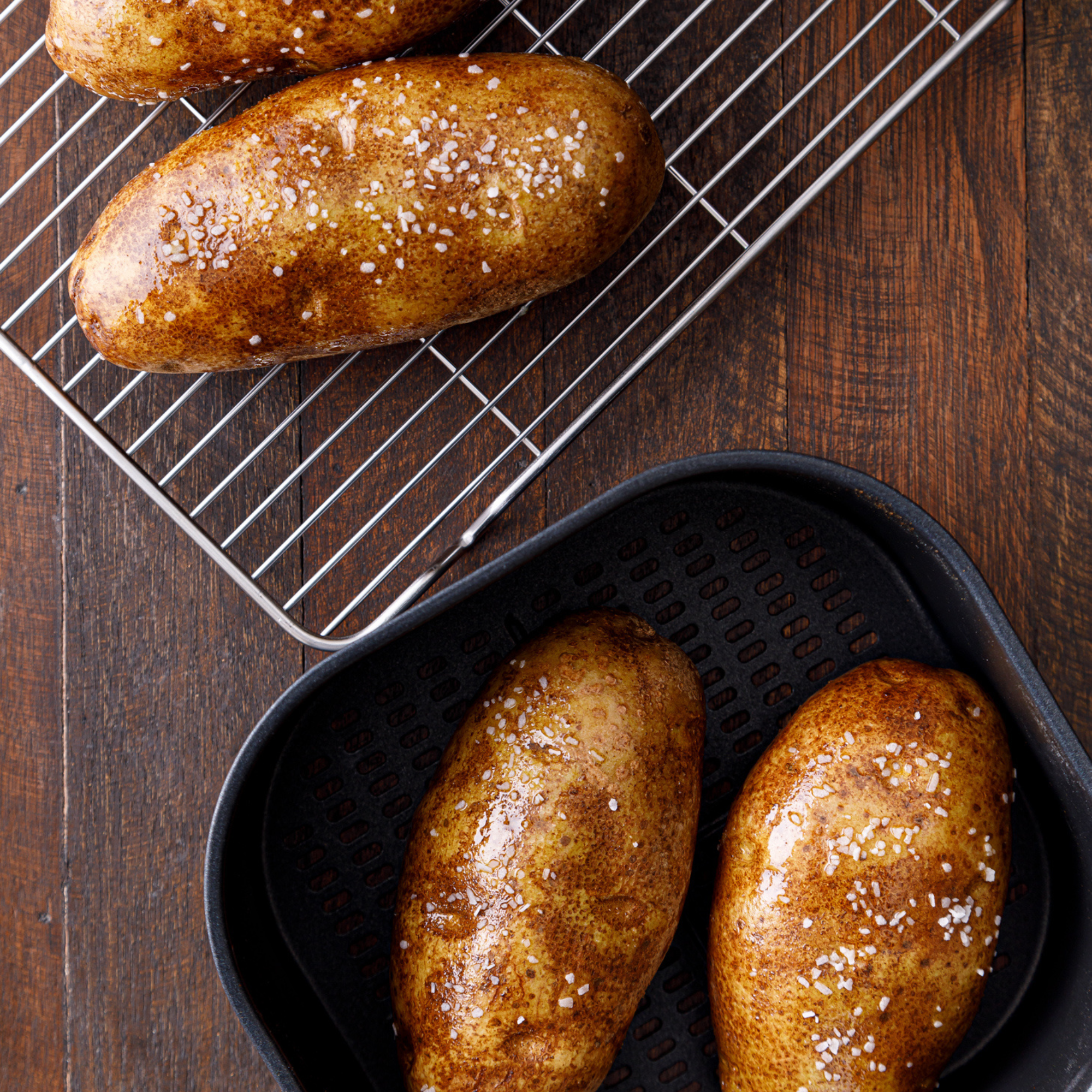 6. Baked Potato
Reheat a baked potato with olive oil and salt …
Whenever I make our baked potatoes for acid reflux recipe, I always make one or two extra. I save them for later to eat as a snack. I put the potato in my toaster oven at 400° for 25 minutes, then cut it open, smash it up, and add olive oil and salt. Yum!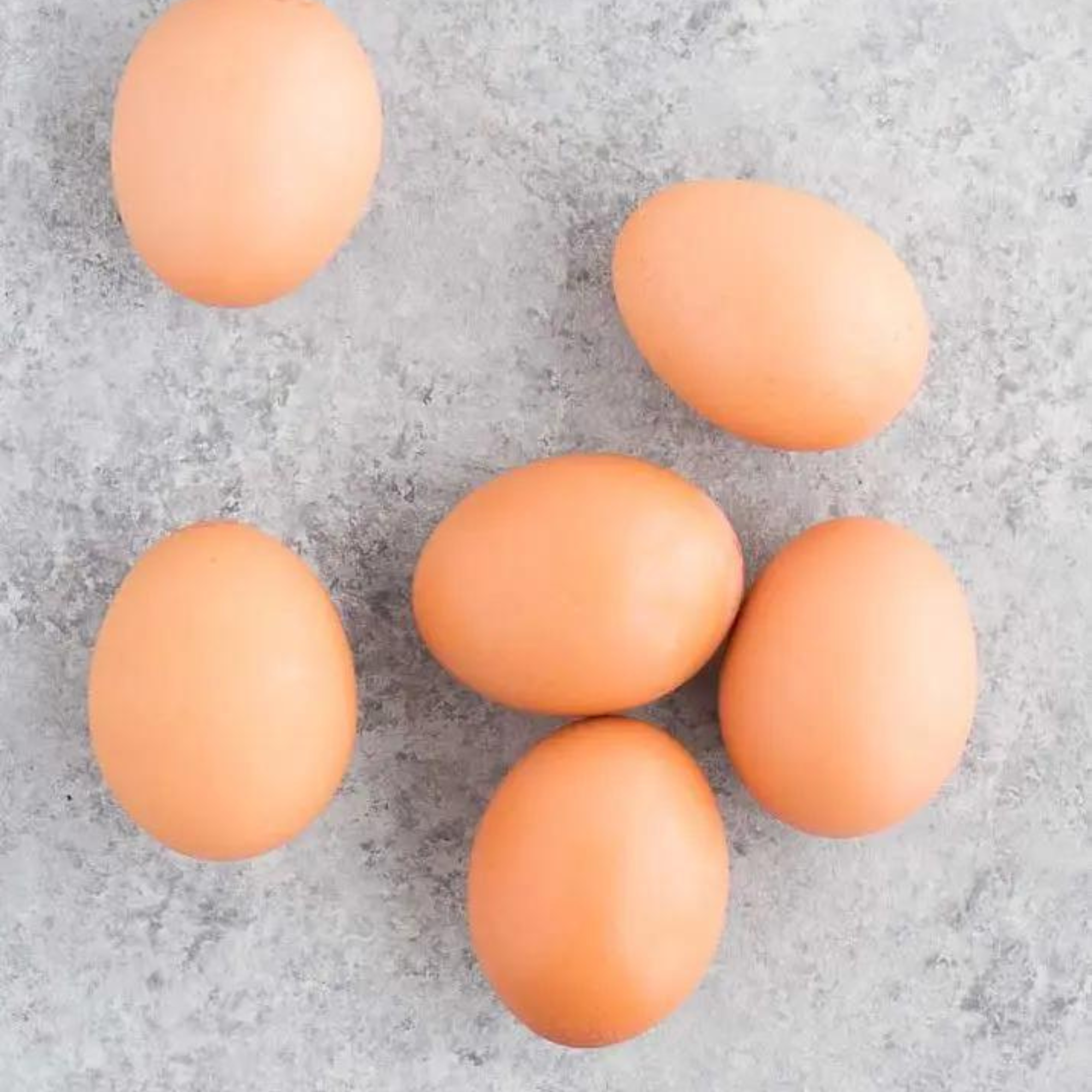 7. Hard Boiled Eggs
Hard-boiled eggs are an excellent source of high-quality protein, with 2 large eggs providing 13 grams. If you want a satisfying snack to tide you over, then the high protein content of eggs helps keep you full and energized between meals. This recipe for perfect hard-boiled eggs by Delicious Meets Healthy are easy to peel and have a creamy yellow yolk every time. Plus, this high-protein yummy snack takes only 6-7 minutes to make!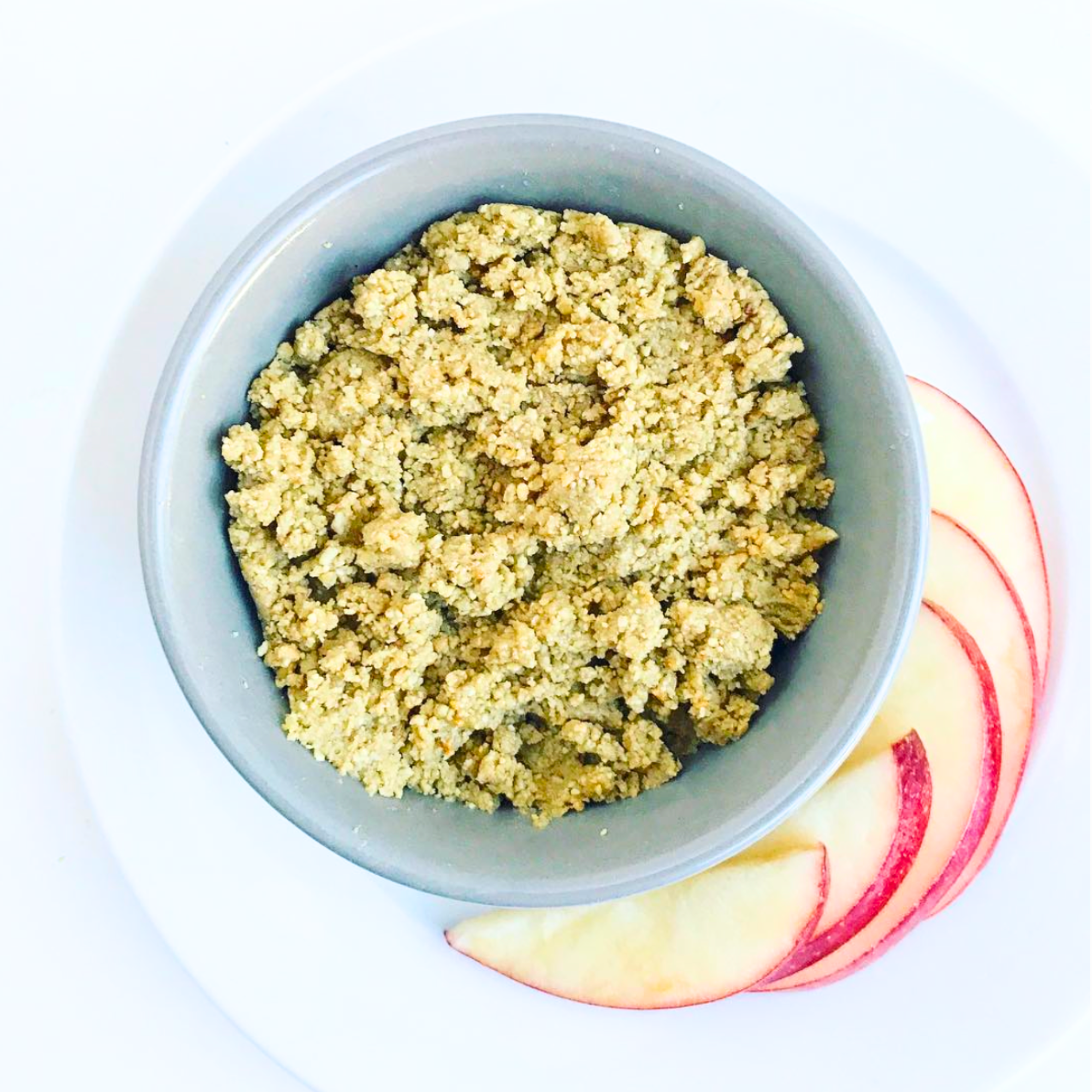 8. Apple Slices with Homemade Sunbutter
Have you ever made homemade sunbutter? If not, you are seriously missing out! Raw sunflower seeds + honey + coconut oil + sea salt = heaven. This is an addictive reflux-friendly snack idea you will want to eat again and again.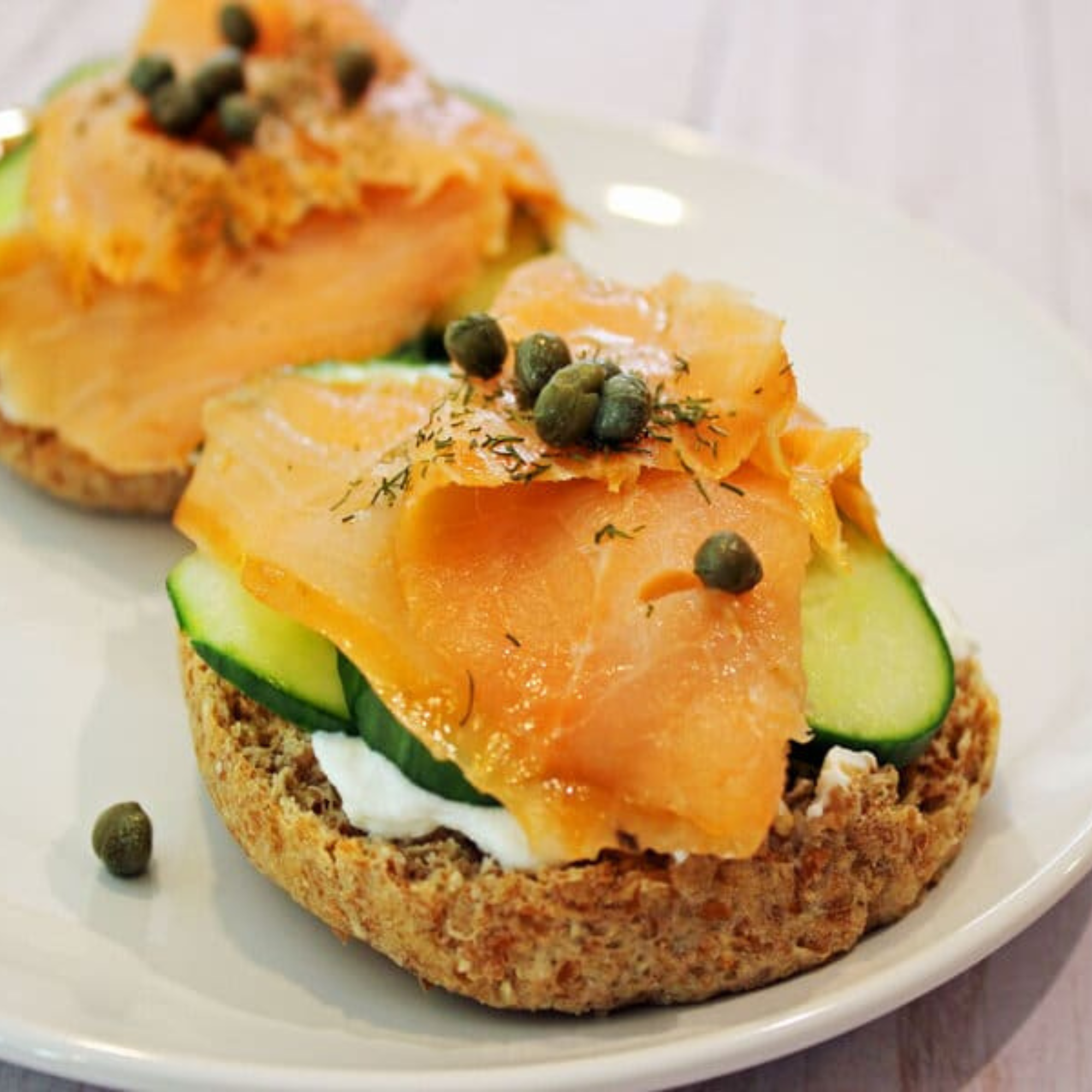 9. Bagel and Lox
Lox and bagels are great for refluxers who want a bigger snack any time of the day. Salmon is a good source of protein and full of Omega-3s, making it not only reflux-friendly but also great for maintaining bone health, preventing muscle loss, and helping the body heal and repair. This Healthier "Bagel" and Lox from The Mediterranean Movement is something you could enjoy every single day and feel awesome eating it.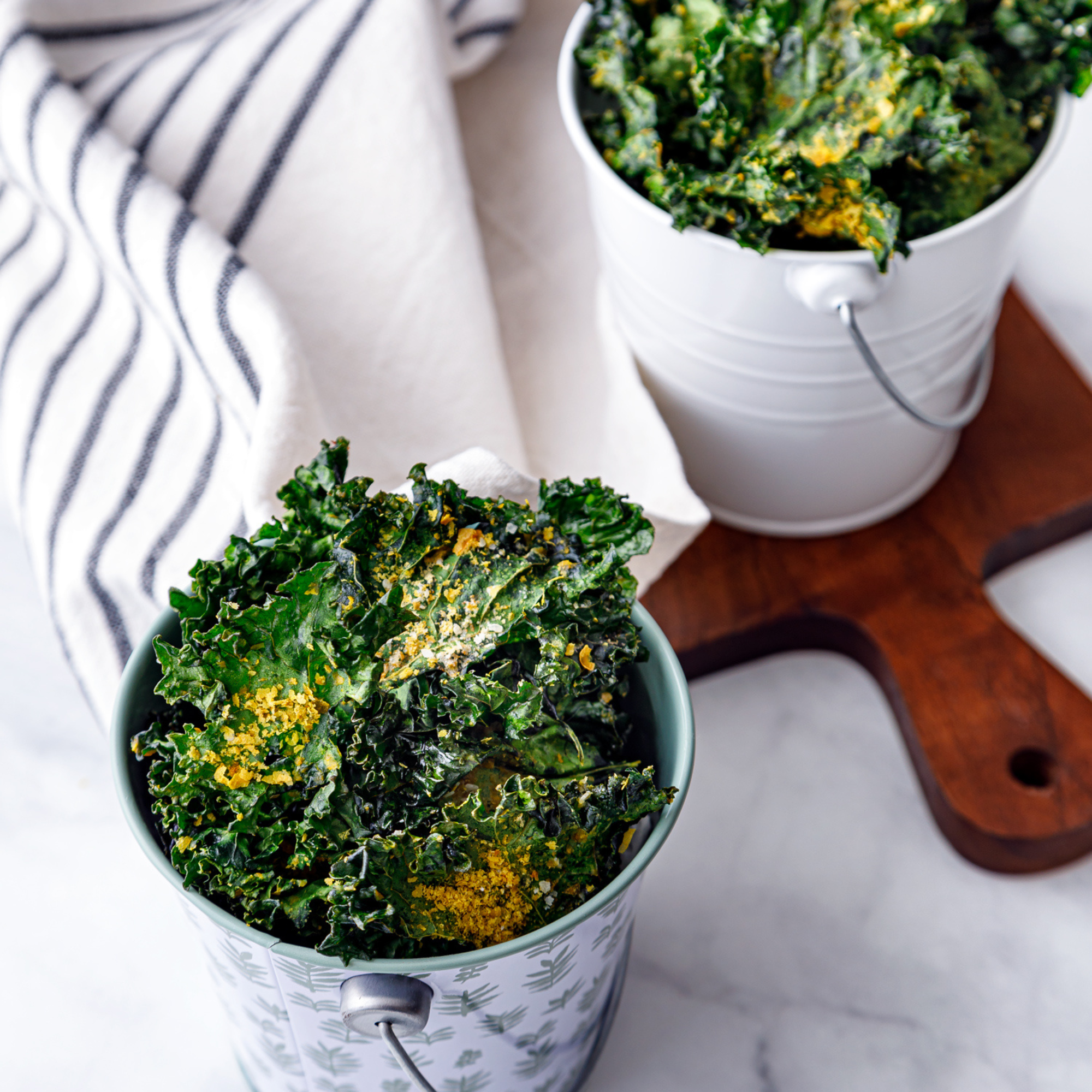 10. Kale Chips
I'm always on the hunt for a salty, crunchy snack that won't leave me feeling bloated and riddled with heartburn. I mean, who doesn't love a good potato chip, but let's be honest, not the most heartburn-friendly snack. Enter our famous Dehydrated "Cheesy" Kale Chips. Dairy Free, Gluten Free, GERD friendly, Vegan, and highly addictive. I could quite literally eat the entire pan!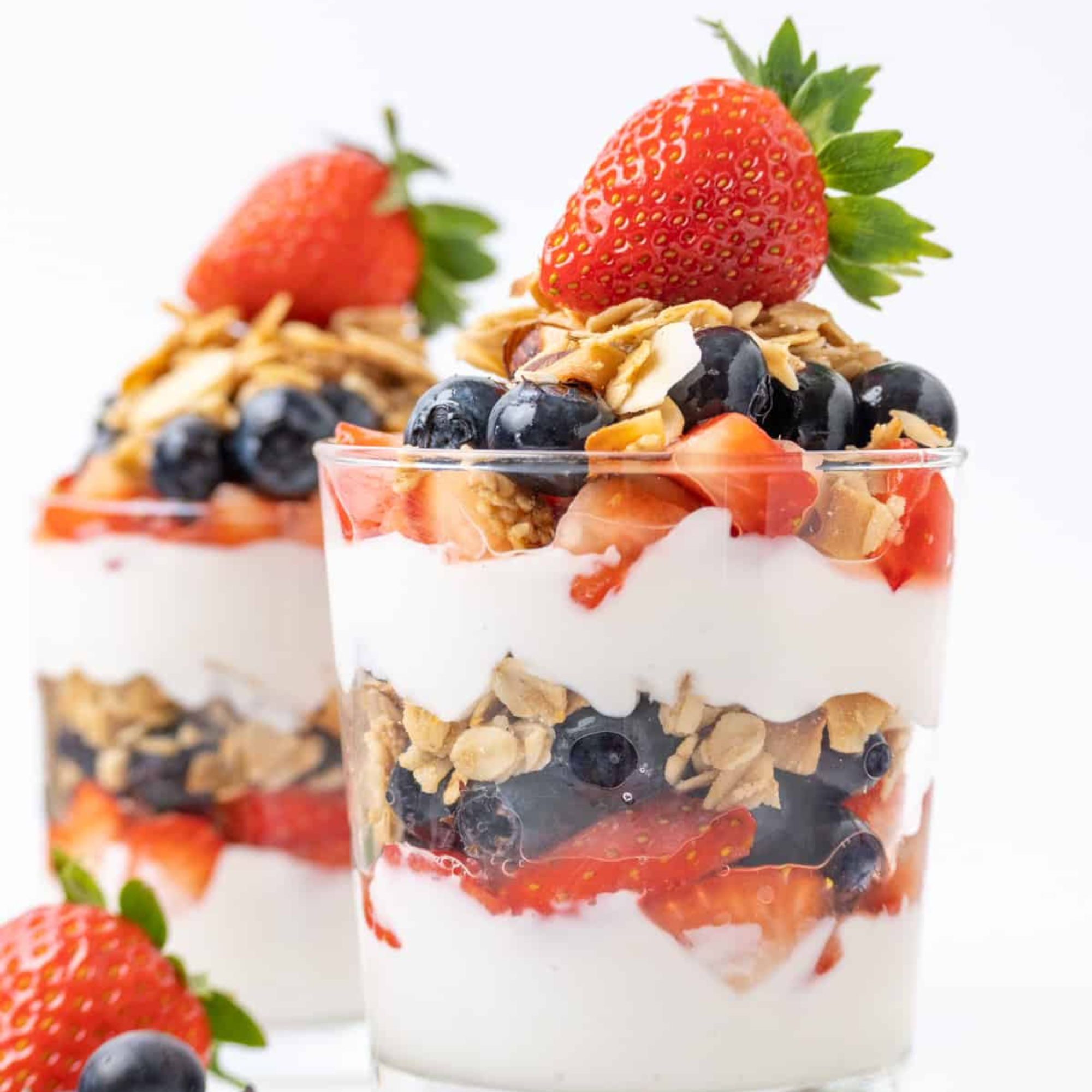 11. Vegan Yogurt Parfaits
This vegan yogurt parfait recipe from Vegan On Board is so easy! Fresh berries, crunchy granola, and vegan yogurt are layered to make a beautiful and healthy snack. Would be perfect layered with our Grain Free Apple Cinnamon Granola!
12. Crispy Baked Edamame
Edamame are one of the few legumes that don't aggravate acid reflux. During digestion, they also form short-chain fatty acids (SCFAs), which may improve gut health, plus soy is one of the few plant foods with all nine essential amino acids.
This Crispy Baked Edamame from Very Well Fit is a delicious snackable treat. Easily customizable, the variations you could create are nearly endless. Pack them in a to-go container and enjoy an easy reflux-friendly mid-afternoon snack!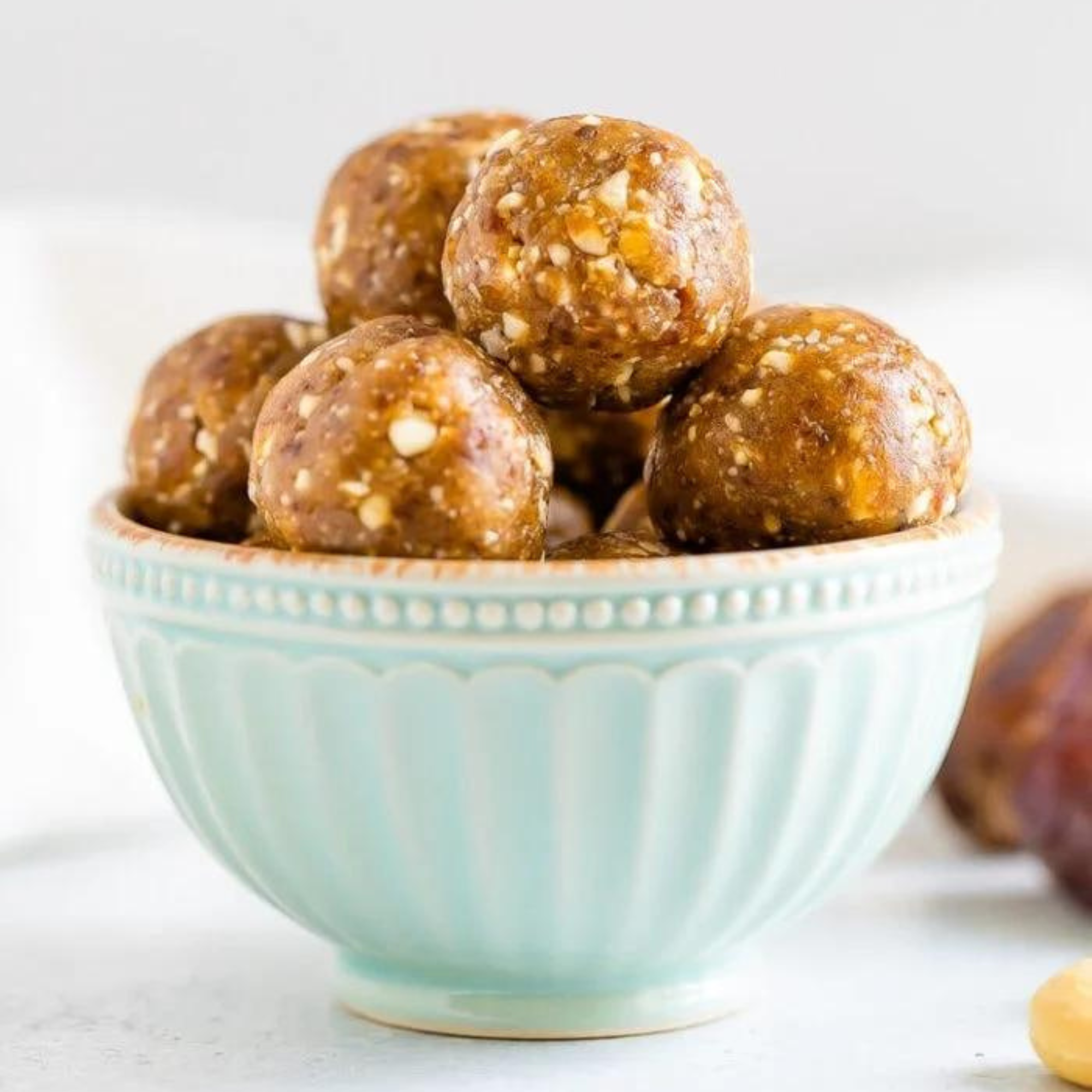 13. Date Energy Balls
Energy balls were all the rage in the health world a couple of years ago and they've stood the test of time… for good reason! They're super simple to make, the perfect meal prep recipe, and can be enjoyed for breakfast, a snack, or dessert! Eating Bird Food shares the ultimate guide to making date-based energy balls with a basic recipe and over 9 different flavors, plus how to store them!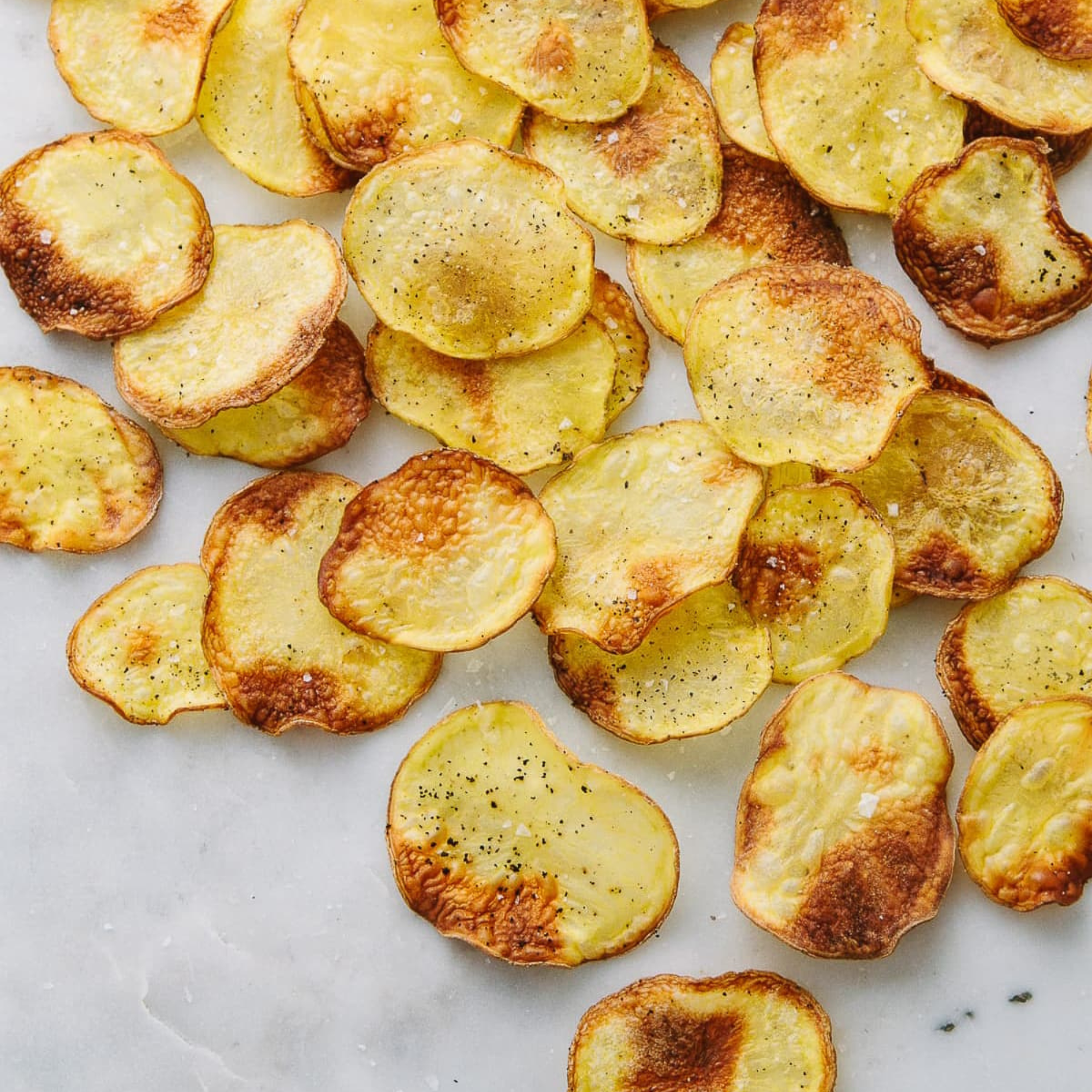 14. Homemade Baked Potato Chips
Sometimes, you just crave salty, greasy, potato chips. They are just so dang good! We all know these deep-fried delights are riddled with fat and sodium and destined to leave us burning and feeling miserable though. But…these homemade baked potato chips by Simple Veganista are so simple and healthy. You won't believe how easy it is to make your own homemade baked potato chips that are rustic and crispy! And once you do, there's no going back to the bag!
15. Grain Free Apple Cinnamon Granola
This grain-free cinnamon apple granola is crunchy, mildly sweet, and infused with flavors of cinnamon and maple. It's so versatile and makes the perfect snack. Eat it as is, or as a topping to your favorite yogurt or with your milk of choice. Makes snacking easy!
16. Cantaloupe Granita
Melons are loaded with magnesium which aids to neutralize the acid secretion in the stomach and gives respite to acid reflux. This cantaloupe granita from This Healthy Table is the perfect hot afternoon reflux-friendly snack. Fruity and delicious, It's like a grown-up slushy!
The best part… They are ridiculously easy to make – blend the ingredients, pour into a freezer-safe container, and freeze for a few hours. Done-zo!
For more tasty reflux-friendly snack ideas, check out our Blueberry Chia Seed Pudding, Coconut Overnight Oats, Fruity Quinoa Bake, or these cookies that are so healthy that they can be eaten as a daily snack!
Looking to make a snack tray for a group? Check out our Gluten-Free, Dairy-Free Charcuterie Board.
I hope this is helpful as you navigate diet and lifestyle changes on your way to healing GERD.
---
---