5 Healthy Spring Detox Dinner Ideas
These 5 Healthy Spring Detox Dinners are perfect for springtime! Vibrant and fresh, easy on the belly, and packed with nourishing and cleansing ingredients. 
This recipe is sponsored by Dr Barry's Eclectic Remedies. All opinions expressed are my own.
It's the first day of spring!! Oh, I have been waiting for this day. I love a bit of ceremony surrounding the changing of the seasons. I think it's important to notice the natural world around us. I get it from my dad, who was always a big believer in tuning into the seasons as part of your healing journey.  It's the perfect time for a spring cleanse and detox!
Did you know that your body is detoxifying all the time; if it didn't we would not be alive. However, for thousands of years, people across many cultures and religions have recognized that detoxing the body can improve physical, mental, and spiritual health.  In fact, the changing of the seasons is the most powerful time of the year to detox our bodies. 
In the post below you'll find 5 light, easily digestible dinners that are perfect for spring and will aid your body in the cleansing process. Setting you up for health and well-being in the warmer months ahead.
Some showcase lean meats, others call for fresh vegetables, and still, others are made without grains at all. They're all similar in that they rely on simple, wholesome ingredients that come together quickly and easily into delicious and nutritious GERD-friendly meals that will assist your body in a spring detox. Check them out! I'm sure you'll find one you love.
Foods to Include and Avoid for Reflux-Friendly Spring Detox 
Keep in mind that the best foods for soothing acid reflux symptoms and cleansing the body include lean meats and seafood, leafy greens, low-carb veggies, healthy fats, non-citrus fruits, and herbal tea.
The most common triggers for acid reflux and slow digestion include greasy foods, tomatoes, chocolate, citrus fruits, spicy foods, mint, caffeine, alcohol, and carbonated beverages.
I've put together a free printable reference with the foods I include and the ones I avoid for a reflux-friendly detox. This can be a great resource to keep in the kitchen as you plan your weekly reflux-friendly meals this spring.
Download your FREE printable acid reflux foods to avoid and include list
Spring Detox Tips:
Did you know that a detox can help your system reset? It's true. Helping your body detoxify impurities in the stomach, gut, and kidneys can lead to great improvements in reflux.
Hydrate: One of the most important steps to a healthy, effective detox is hydration. Drinking plenty of water supports your body's natural detoxification process, plus reduces acidity and GERD symptoms
Eat Smaller Meals: Rather than eating 3 big meals during the day, try eating 5 smaller ones. Do your best not to lie down until at least 3-4 hours after eating and then sleep inclined.
Add Supplements: For most of us, taking natural supplements is a key part of our strategy for healing. Taking a cleansing and detoxifying supplement along with a fresh and purifying diet can be monumental in preparing your body for the warmer months ahead.
Stone Solver is a unique and powerful blend of all-natural ingredients that work together to detox and flush impurities from your system. It's a remarkable formula!
I actually started taking it last week and am already feeling fresher and more energized. You don't have to have kidney or gallstones for this to be effective. This formula focuses on activating your kidneys so you can pass any unhealthy toxins.
Shop Stone Solver here and as a bonus, Dr Barry's Eclectic Remedies is offering a 15% discount when you use code: 15DETOXGC!
Easy Healthy Acid Reflux-Friendly Dinner Ideas for Spring
Please note: There isn't a one-size-fits-all diet for acid reflux, so try not to get discouraged if something that I've listed here bothers you. We are all unique in what we can tolerate. You know your body the best, so follow your gut!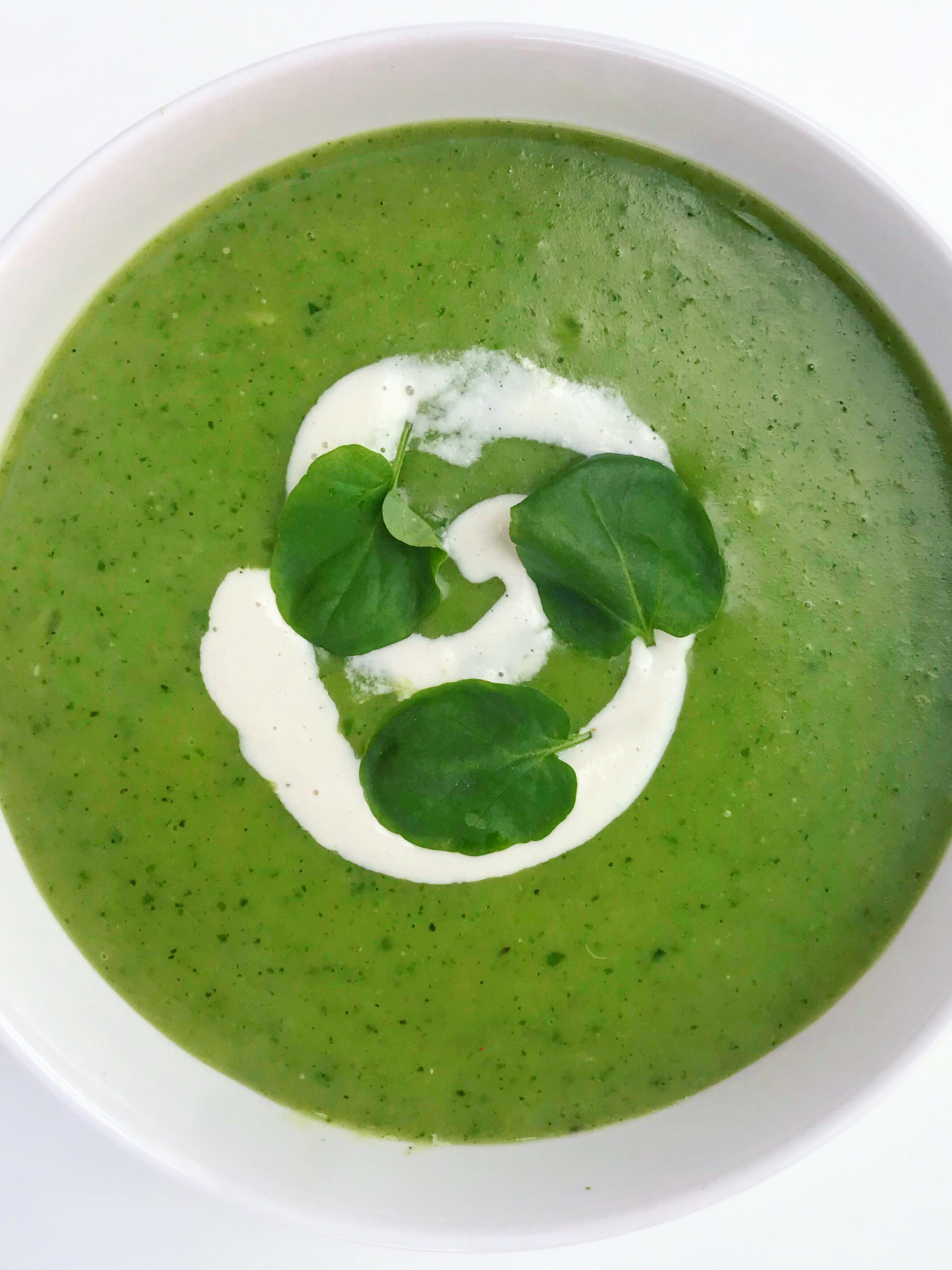 1. Zucchini – Watercress Soup
Zucchini – Watercress Soup is a springtime favorite, and I'm so excited for you to try it! Surprisingly flavorful for the small number of ingredients the recipe calls for (which is why I love simple + real food!) and these ingredients really do speak for themselves in terms of flavor and health benefits. The vibrant and delicious Zucchini Watercress Soup recipe is quick, easy, and perfect for spring!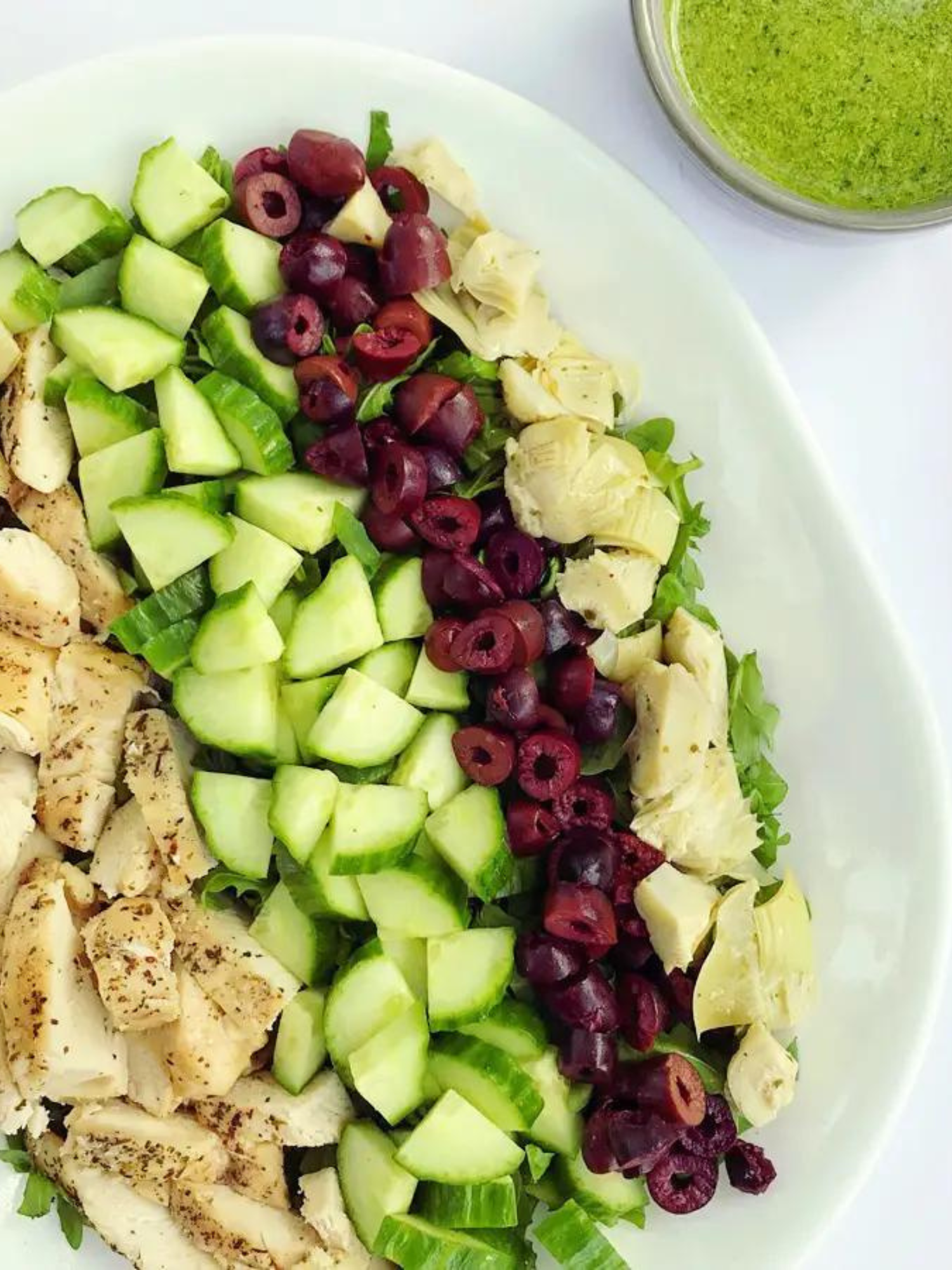 2. Mediterranean Chopped Salad
Simply delicious, this Mediterranean Chopped Salad is a delicious combo of juicy baked chicken seasoned with herbs and a fresh array of freshly cut veggies: mix it all up and drizzle with some creamy basil dressing, and voila….heaven in a bowl. Bright and Fresh, the perfect light dinner for a springtime cleanse!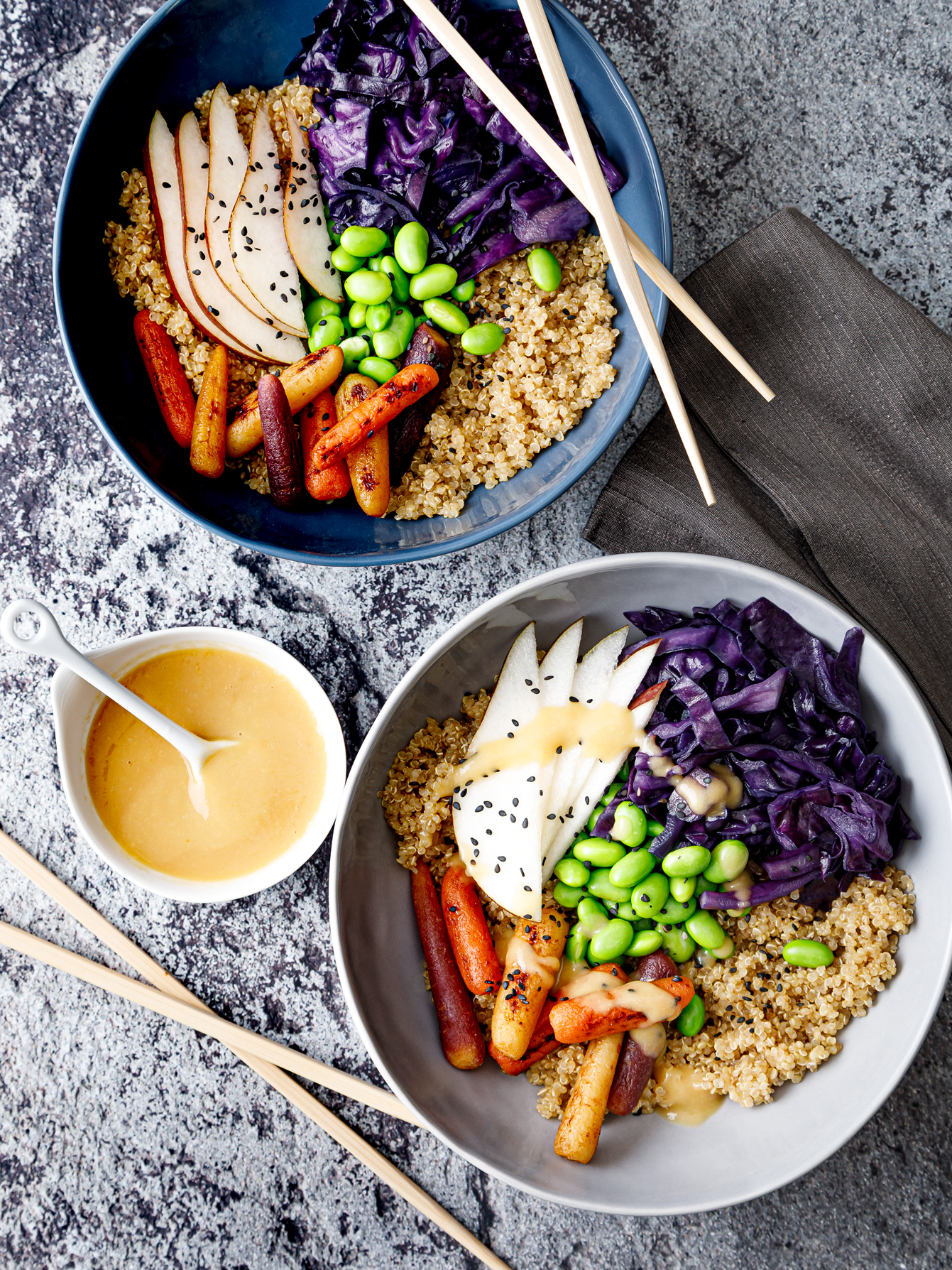 3. Nourishing Quinoa Bowls
A one-dish wonder, these Nourishing Quinoa Bowls are packed full of flavorful ingredients that nourish your body and soul. Truly a perfect meal to have on a day when you are wanting food that is gentle on your belly but warm and satisfying as well. Detox-friendly comfort food at its finest!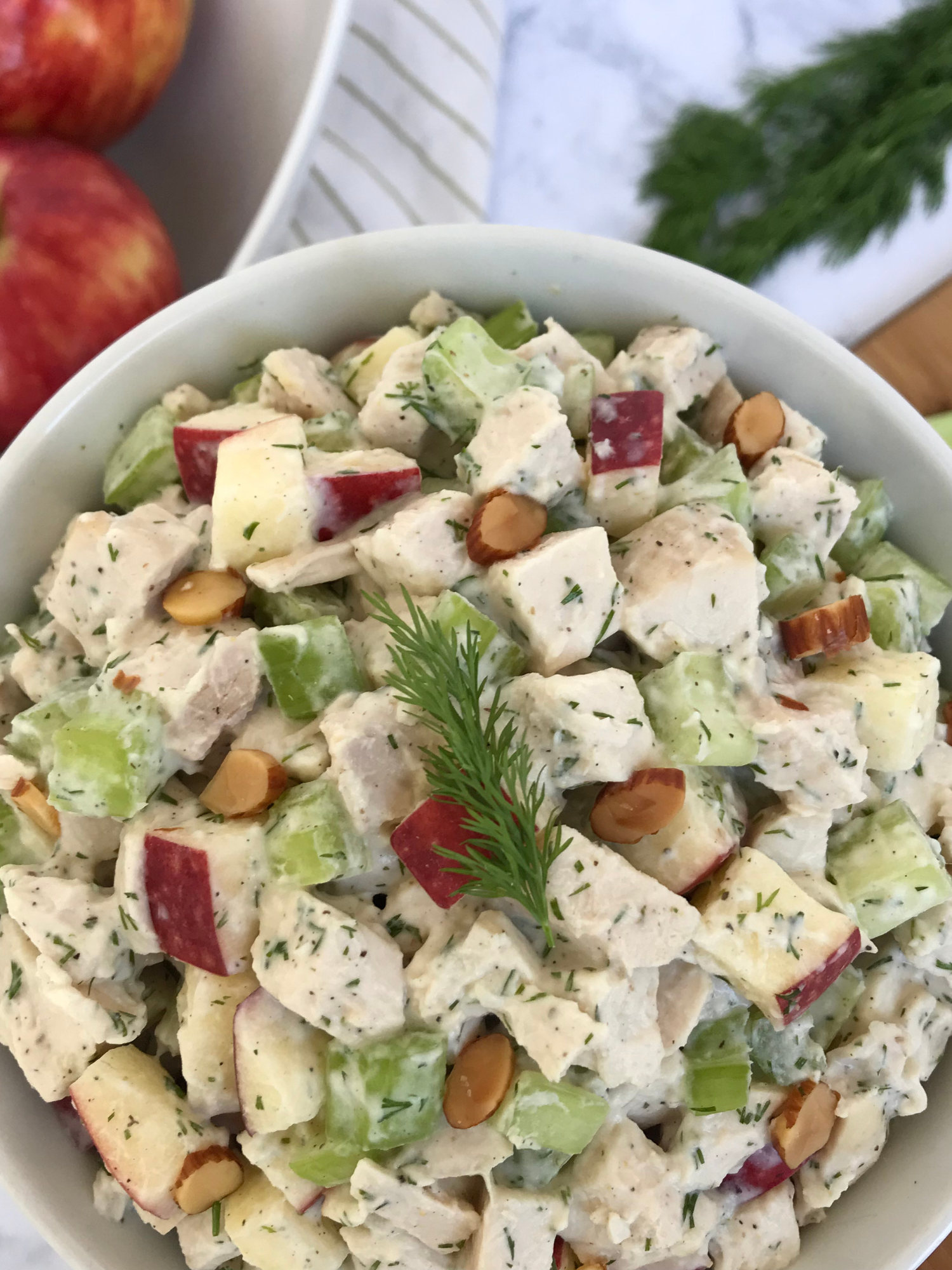 4. Fresh Dill Chicken Salad
There's so much to love about this light, yet satisfying Fresh Dill Chicken Salad!  Dairy-free, egg-free, and protein-packed.  Fresh Dill Chicken Salad is here for all of your springtime recipe and on-the-go quick dish needs!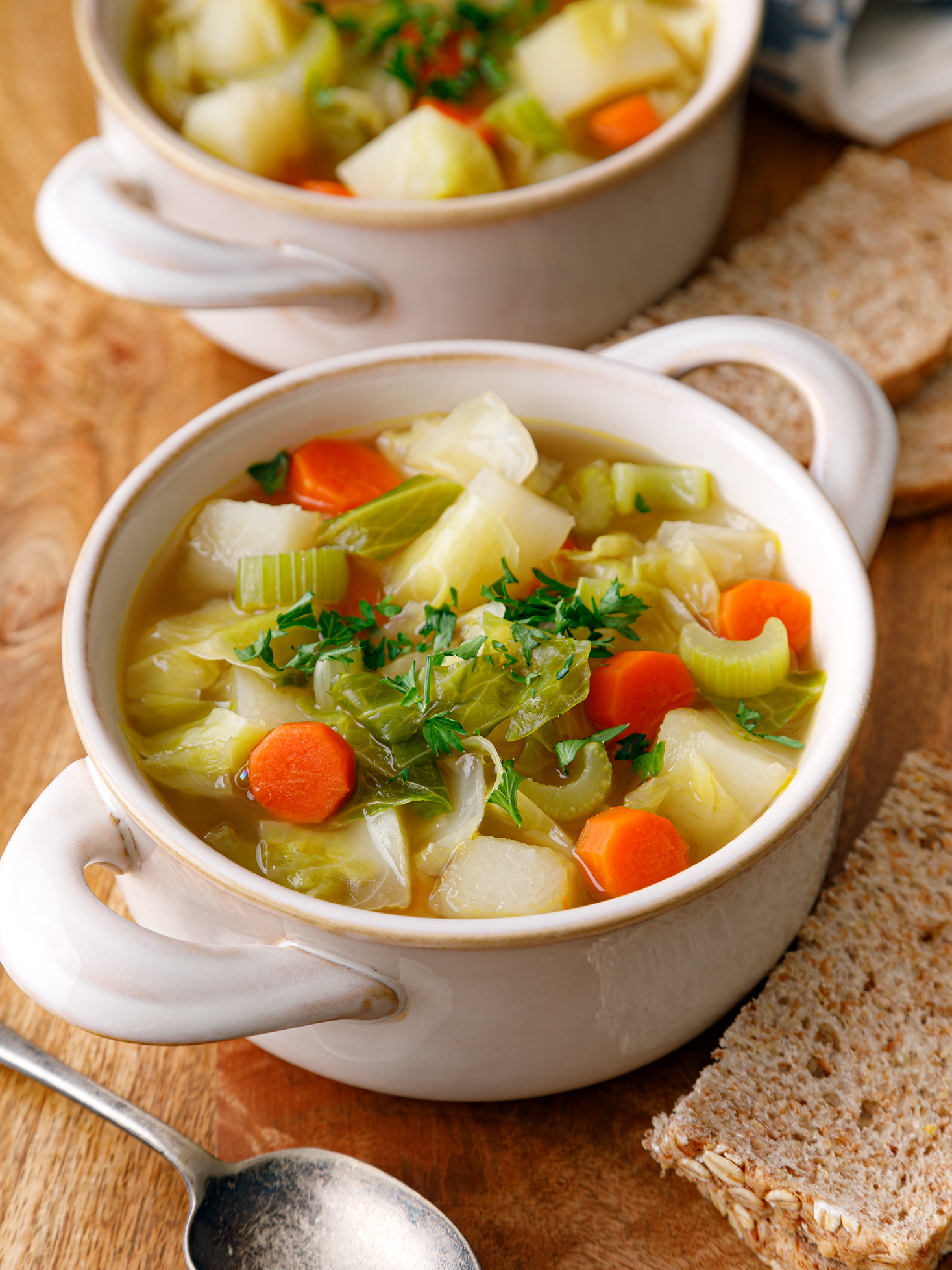 5. Irish Cabbage Soup
This simple and savory Irish Cabbage Soup is made with only a few ingredients and simmered in our rich homemade bone broth. Grain-free, minimal ingredients, and super tasty plus gut healing and body cleansing!
We hope you enjoy these 5 Easy Healthy Spring Detox Recipes and don't forget to check out Stone Solver by Dr. Barry's Eclectic Remedies to boost cleansing and for an all-natural detox. Helping your body detoxify impurities in the stomach, gut, and kidneys can lead to great improvements in reflux. Use code: 15DETOXGC for 15% Off. Enjoy!
Looking For More Tasty Recipes? Try These…

---
---