9 Quick and Healthy Reflux Friendly Summer Dinner Ideas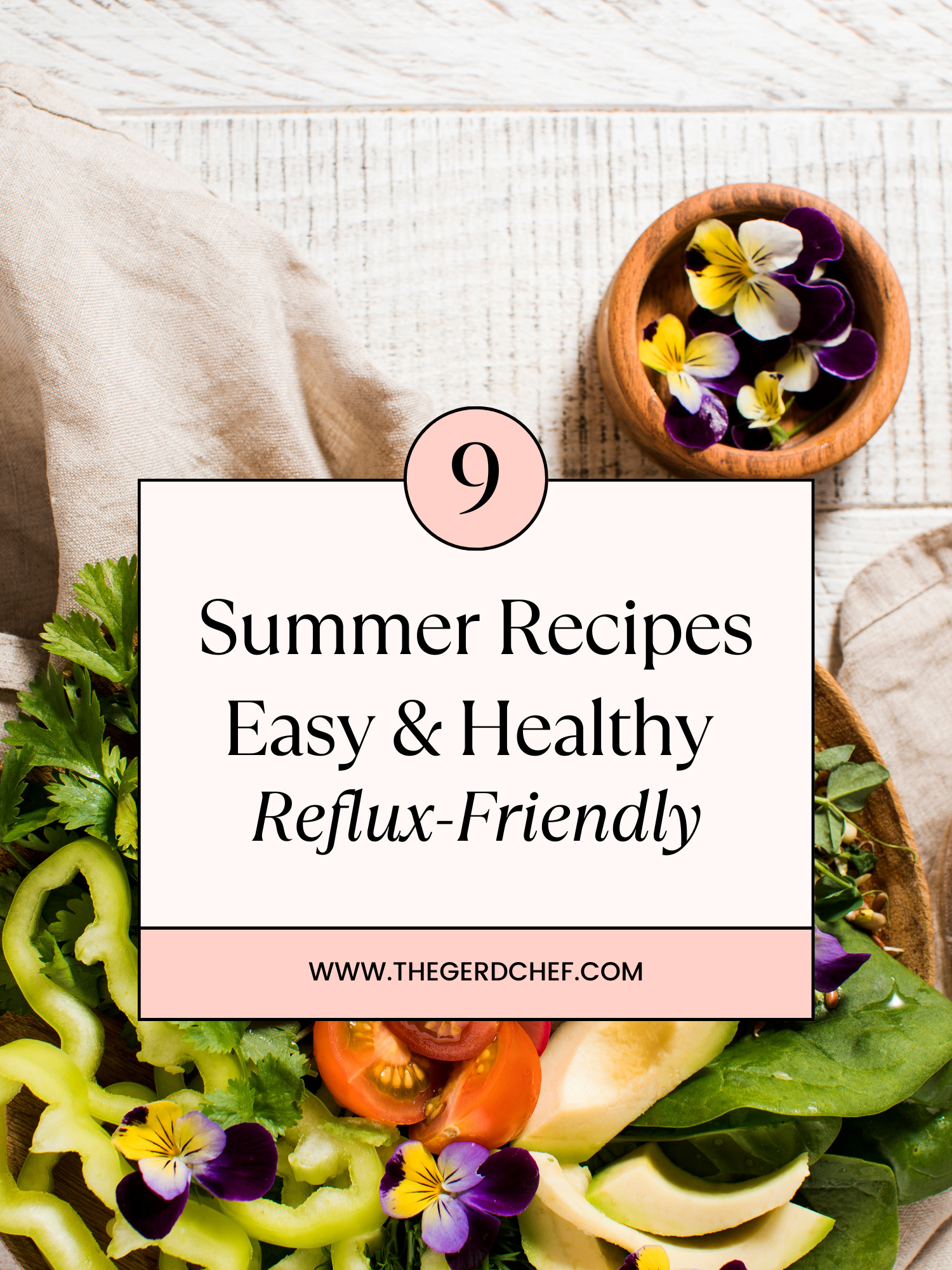 Get ready to savor the flavors of summer without the discomfort of acid reflux. In this blog, we'll explore a collection of delicious low-acid recipes that are both healthy and perfect for the sunny season ahead.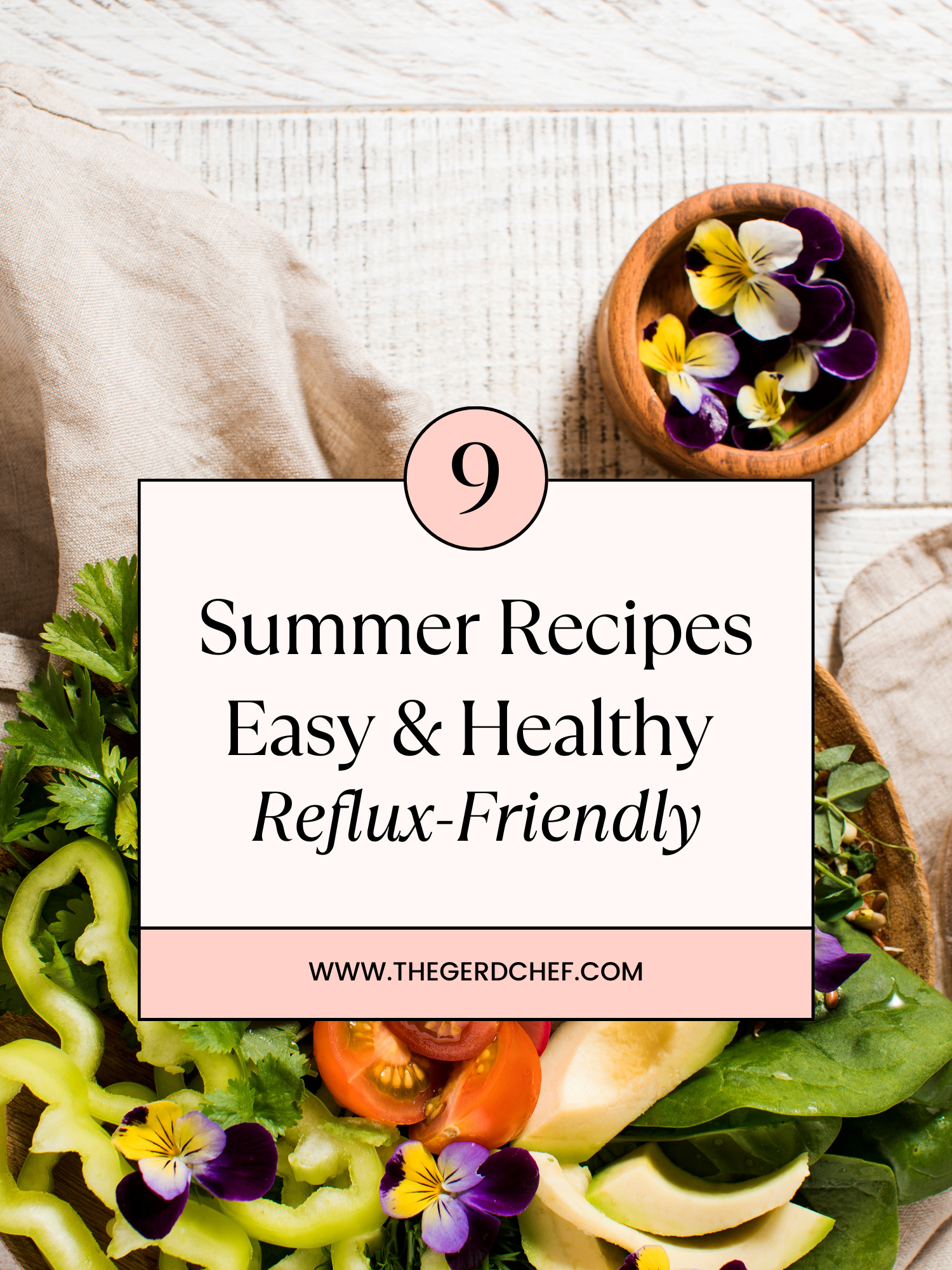 I used to be plagued by constant reflux symptoms that made me dread mealtime and the summer season. It felt like every delicious summer dish was a potential trigger for heartburn and discomfort.
Fed up with relying on medications, I decided to take control of my health and explore natural remedies (read more about my journey HERE). That's when I discovered the power of a low-acid diet.
Changing my eating habits was a game-changer. I began incorporating more alkaline and low-acid foods into my meals, and the transformation was remarkable. Not only did my reflux symptoms significantly decrease, but I also noticed increased energy levels and an overall improvement in my well-being.
Contrary to popular belief, low-acid foods can be incredibly flavorful and satisfying. From vibrant salads bursting with seasonal fruits and vegetables to mouthwatering grilled dishes marinated in gentle, yet delicious, sauces.
I realized that I didn't have to sacrifice taste to heal my body. Through experimenting with various ingredients and spices, I unlocked a whole new world of culinary possibilities that were not only gentle on my stomach but also tantalized my taste buds.
To make your journey towards a low-acid diet even easier, we've got you covered with a free printable cheat sheet shopping list.
Planning is crucial when it comes to maintaining a healthy eating regimen, especially for those dealing with acid reflux. Our carefully curated list includes the best foods for acid reflux that are gentle on your stomach, as well as the foods you should avoid to prevent discomfort.
By having this handy resource in your hands, you'll be able to navigate the grocery store with confidence, ensuring that your cart is filled with the right ingredients to support your digestive health.
Say goodbye to guesswork and hello to a stress-free shopping experience that will keep you on track toward delicious, low-acid meals.
Download Your Free Printable Cheat Sheet HERE!
In the post below, you will find a collection of quick and easy, healthy summer dinner ideas. We understand the challenges of finding meals that are both gentle on your stomach and satisfying to your taste buds, especially during the summer season when fresh ingredients are abundant.
So get ready to enjoy your summer evenings with delicious dinners that will keep your reflux symptoms at bay, allowing you to savor the joys of the season without any discomfort.
Enjoy the taste of summer with these nutritious and family-friendly Ground Turkey Teriyaki Bowls. Packed with lean protein, fiber-rich veggies like zucchini, carrots, and baby corn, and served over steamed cauliflower rice, this meal is both delicious and guilt-free.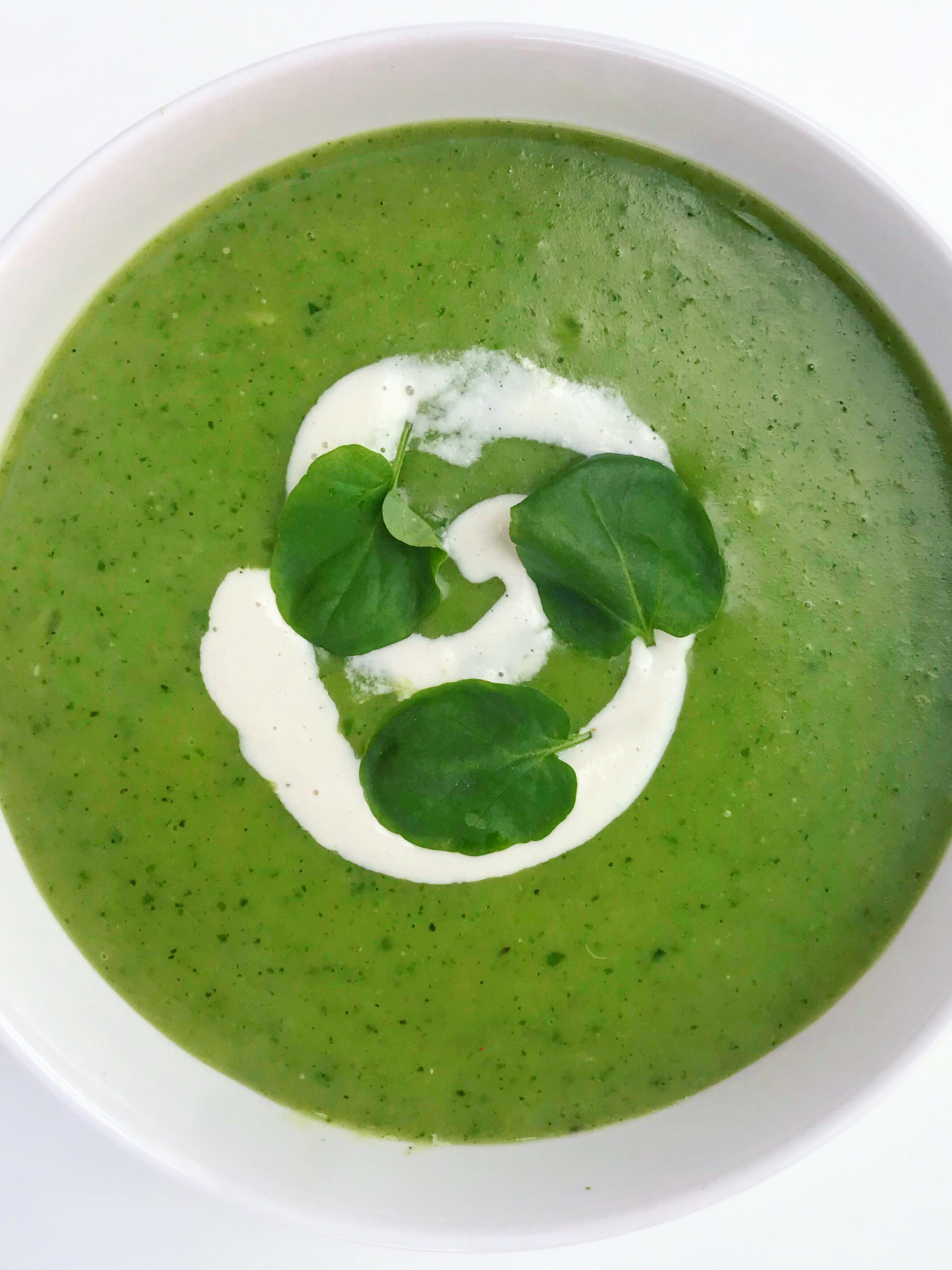 Indulge with this delicious and creamy Zucchini Watercress Soup. This refreshing soup combines the vibrant essence of seasonal zucchini and the peppery notes of watercress, creating a light and velvety texture that will leave you craving more. Perfect for those warm summer days, this soup is a refreshing way to enjoy the abundance of fresh produce while staying cool and nourished.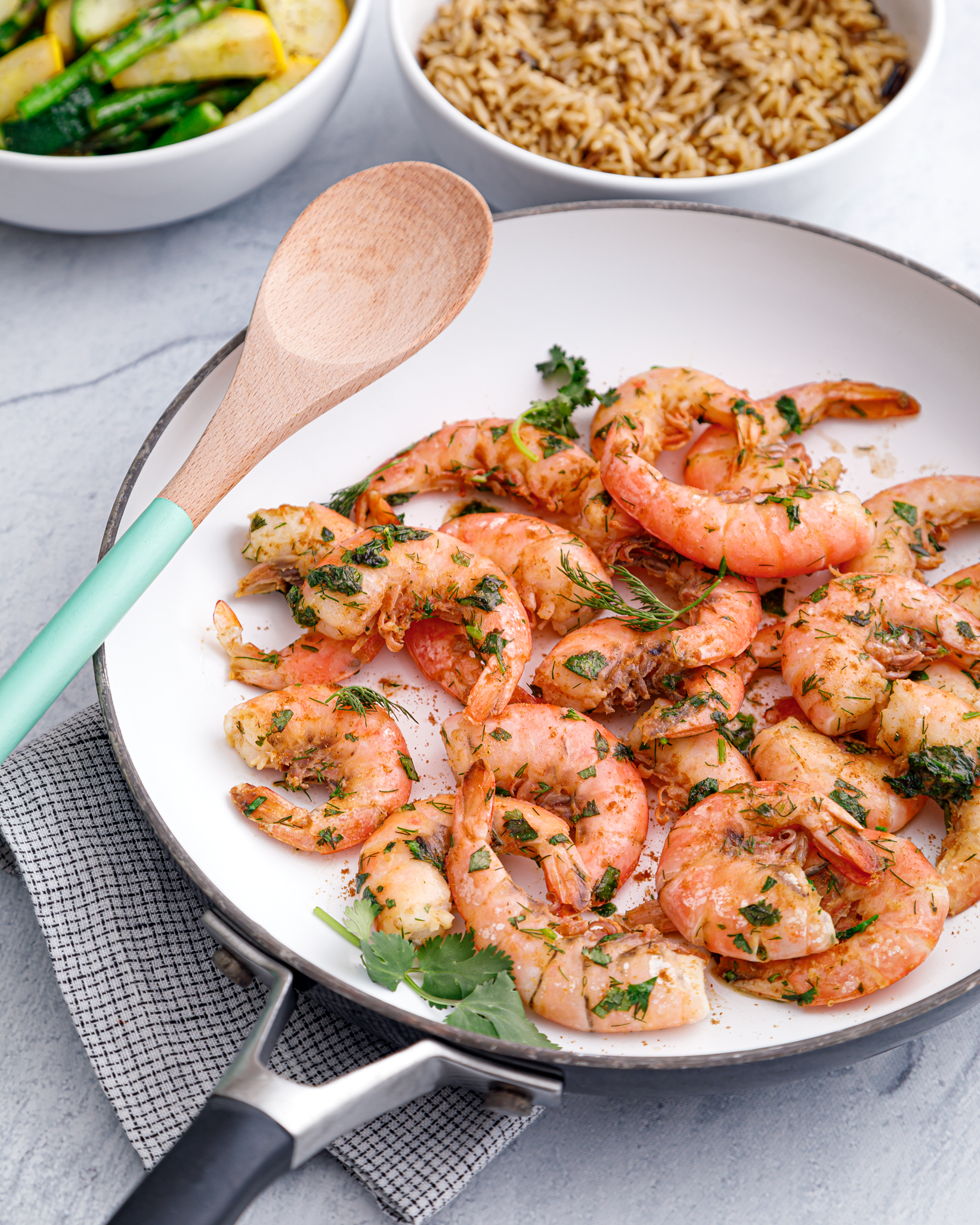 Elevate your summer dinner with succulent Argentine red shrimp paired with Anti-Inflammatory Coconut Turmeric Rice. These plump and flavorful shrimp are a seafood lover's delight, while the fragrant coconut turmeric rice adds a vibrant touch to the dish.
Quick to prepare and packed with health benefits, this combination promises a delicious and nutritious meal that will satisfy your cravings while keeping you energized throughout those long summer evenings.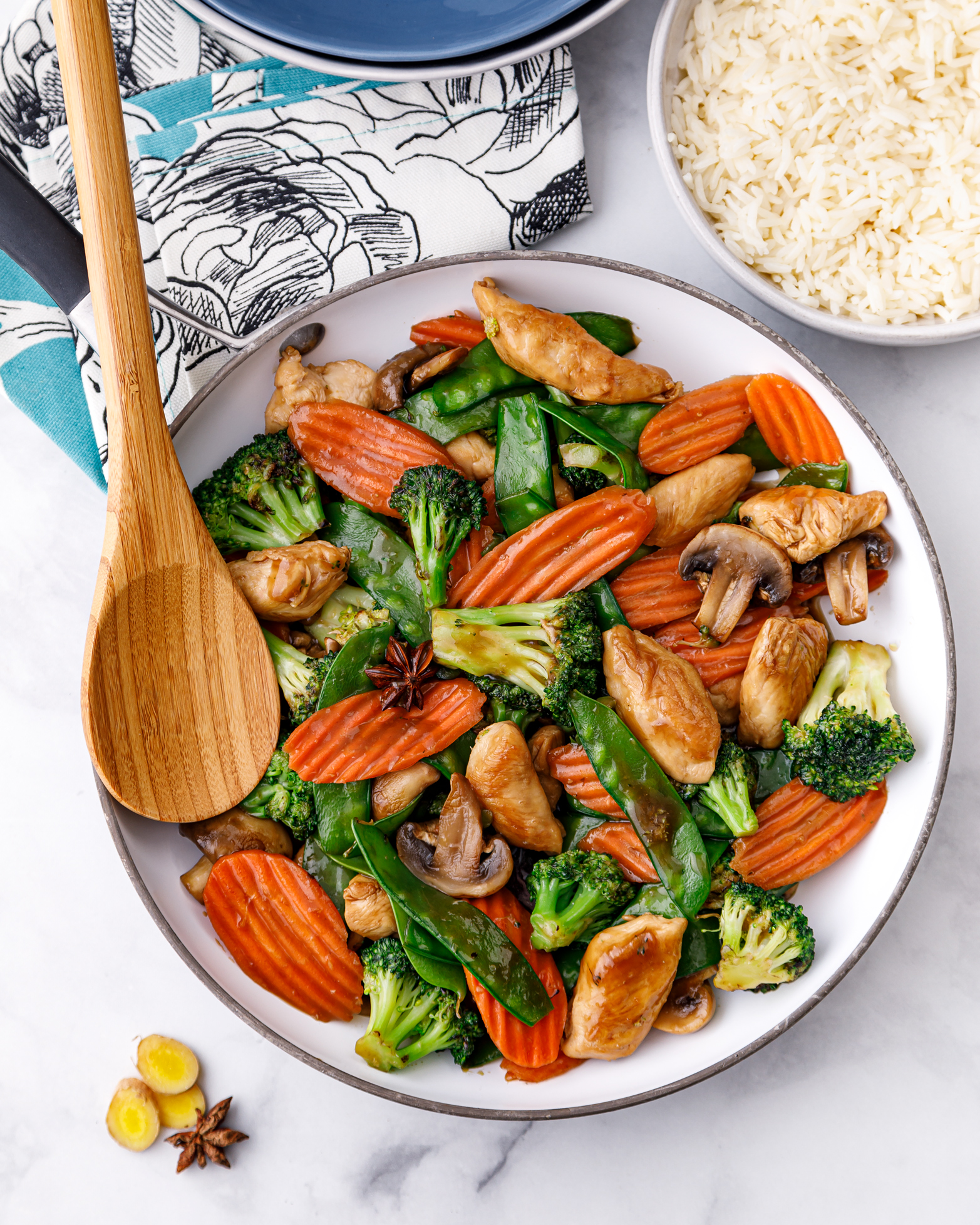 Experience the vibrant flavors of summer with a sizzling stir-fry Pad Pak Thai. This quick and easy dish brings together a medley of fresh vegetables, tender chicken (or tofu for a vegetarian option), and the iconic blend of sweet, tangy, and savory Thai flavors.
Perfect for those balmy summer nights, this colorful and aromatic stir-fry is a guaranteed crowd-pleaser that will transport your taste buds to the bustling streets of Thailand while keeping your dinner light, healthy, and satisfying.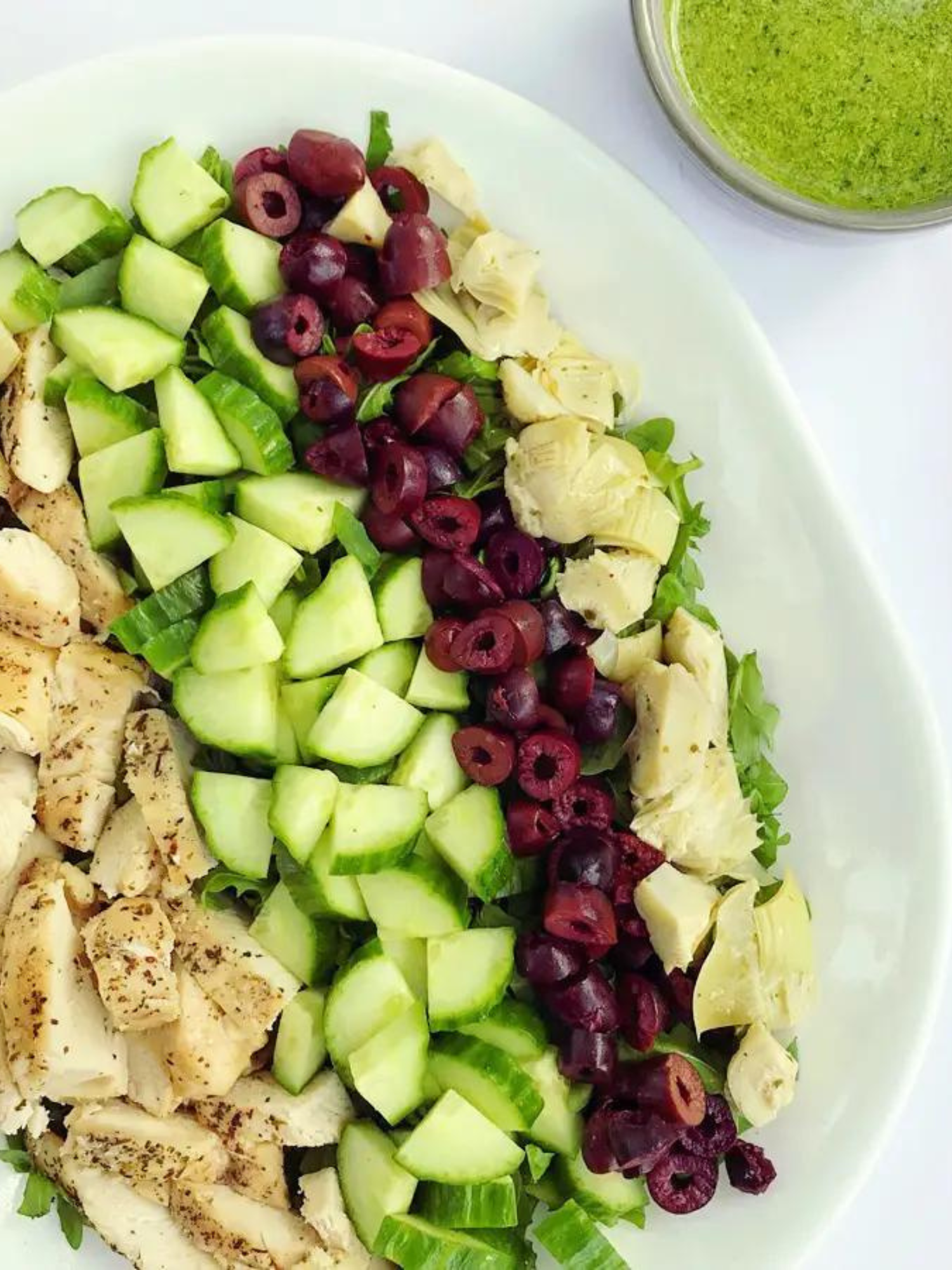 Create a quick and healthy summer dinner with juicy baked chicken seasoned with herbs and a vibrant assortment of freshly cut veggies. Toss it all together and drizzle with a creamy basil dressing to bring the Chopped Mediterranean Salad to life. This bright and fresh dish is perfect for any day of the week, offering a satisfying and flavorful meal that celebrates the best flavors of the season.
Indulge in an easy, healthy summer dinner with these Deconstructed Mediterranean Burger Bowls. Whether you're seeking a GERD-friendly option or a protein-packed lunch on the go, these bowls have you covered.
With homemade tzatziki sauce, DIY quick pickles, fresh greens, and sautéed mushrooms, every bite is a taste of the Mediterranean. What's more, this satisfying meal is gluten-free, dairy-free, low-fat, and low-carb. Making it the perfect guilt-free choice for a flavorful and nutritious dinner.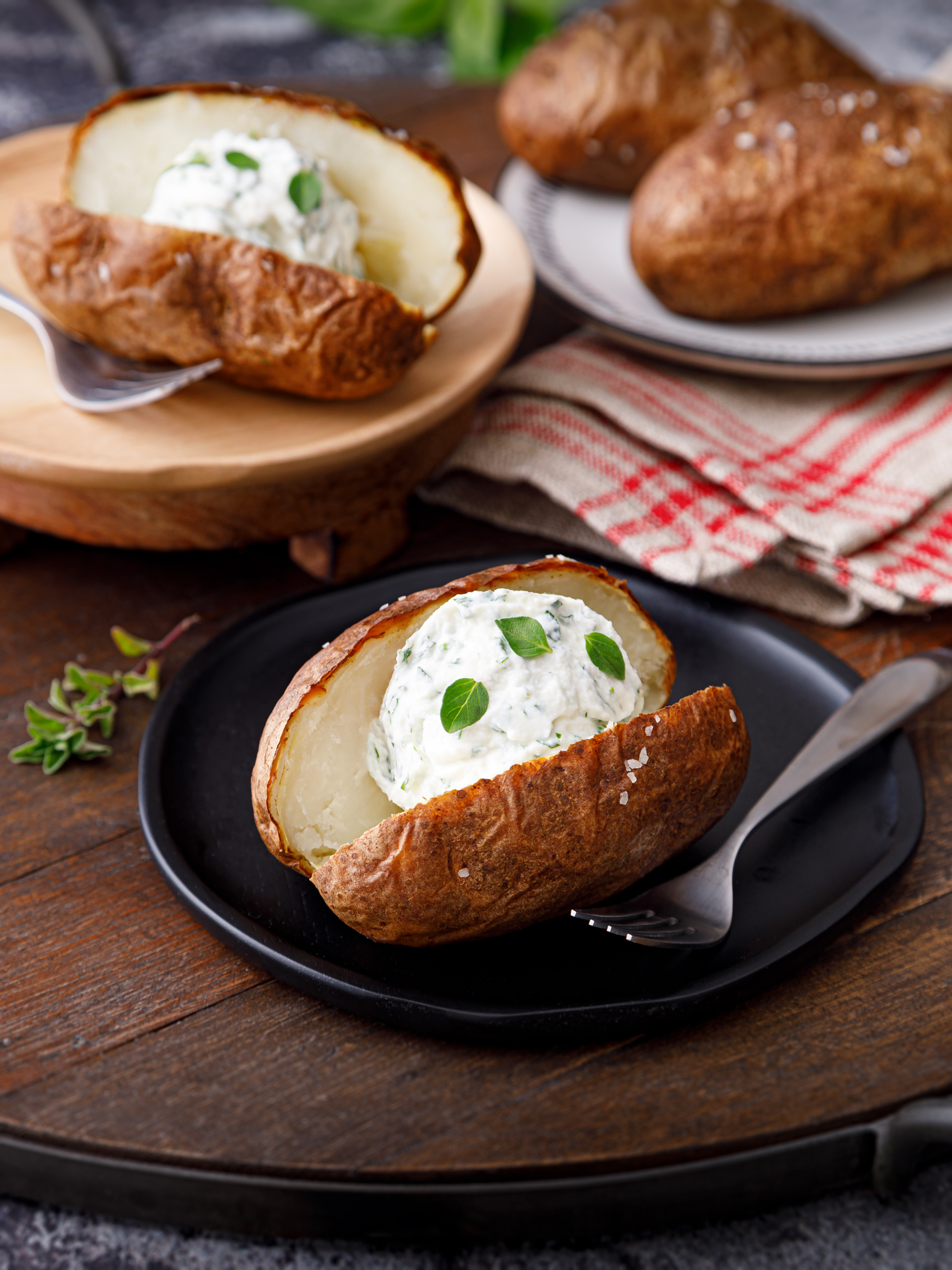 Enjoy an easy summer dinner with the Perfect Baked Potato, specially designed for those with acid reflux. This simple yet satisfying dish provides a gentle and comforting option that won't trigger discomfort.
For an added protein boost, top your baked potato with our mouthwatering Honey Asian Crockpot Chicken, creating a flavorful combination that will leave your taste buds delighted and your stomach happy. It's a hassle-free meal that proves you can still enjoy delicious flavors while being mindful of your acid reflux symptoms.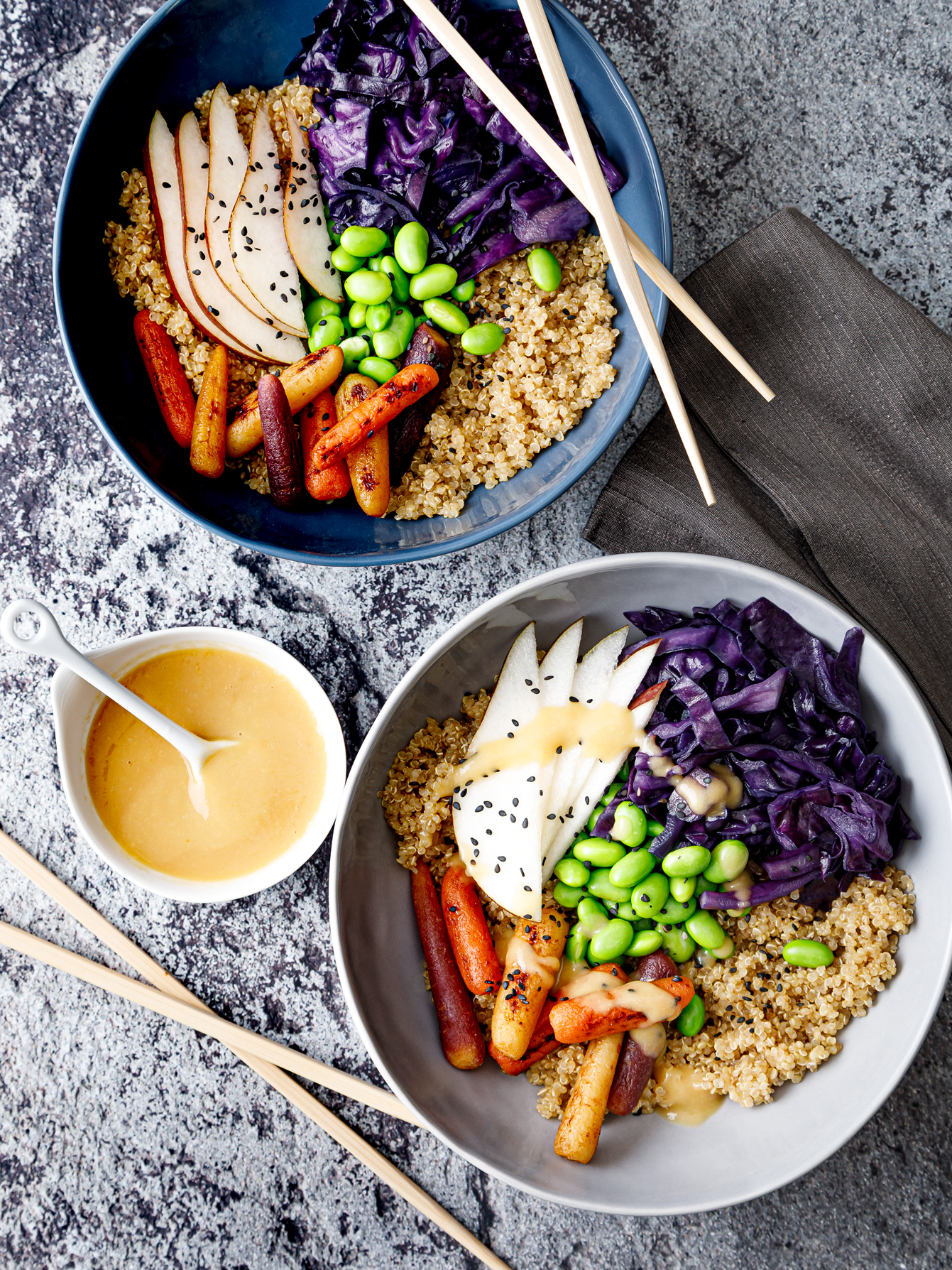 Embrace the flavors of summer with our Nourishing Quinoa Bowls that are both satisfying and packed with wholesome ingredients.
In this delightful version, protein-packed quinoa takes center stage.  Adorned with a colorful medley of sautéed cabbage, caramelized carrots, edamame, fresh sliced pears, and a sprinkle of toasted sesame seeds.
These vibrant bowls offer a burst of flavors and textures, ensuring a nutritious meal that celebrates the produce of the season. Get ready to indulge in a bowl of goodness that will leave you feeling energized and satisfied.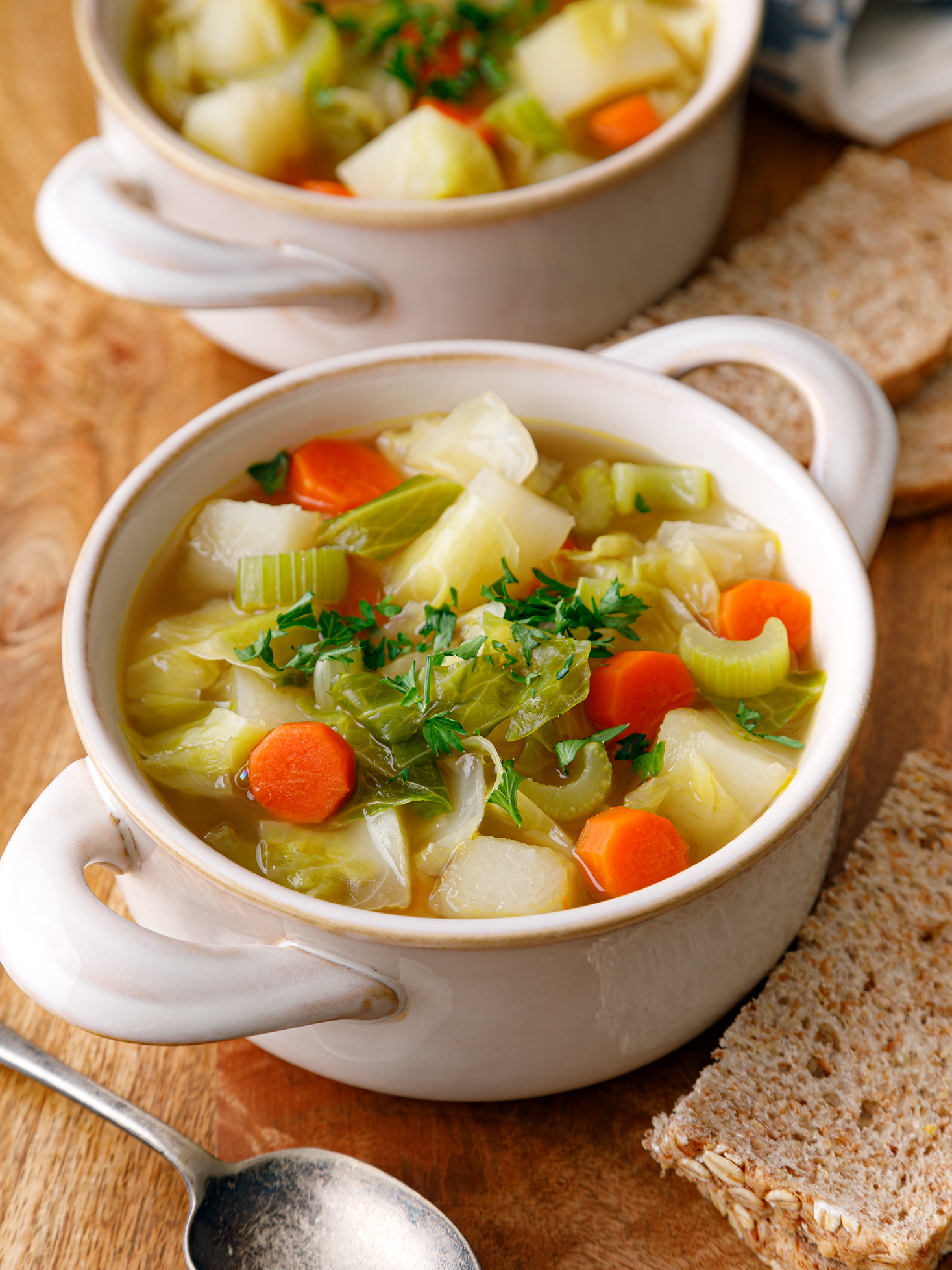 Beat the summer heat with a simple, quick, and healthy Irish Cabbage Soup that is gentle and soothing on the tummy and reflux. Despite being a hot soup, its nourishing qualities make it an ideal choice for those seeking a light meal during the summer months.
For the perfect accompaniment, pair it with our delectable Oat Flour Biscuits, adding a wholesome touch to this comforting duo. Get ready to savor the flavors of Ireland while keeping your tummy happy and cool, all in one satisfying bowl.
For more tasty recipes, check out my Blueberry Chia Seed Pudding, Gluten Free Dairy-Free Cookies, and Gluten Free Dairy Free Crispy Baked Eggplant Fries.

I hope this is helpful as you navigate diet and lifestyle changes on your way to healing GERD this summer.
---
---