10 Easy Healthy Reflux-Friendly Breakfast Ideas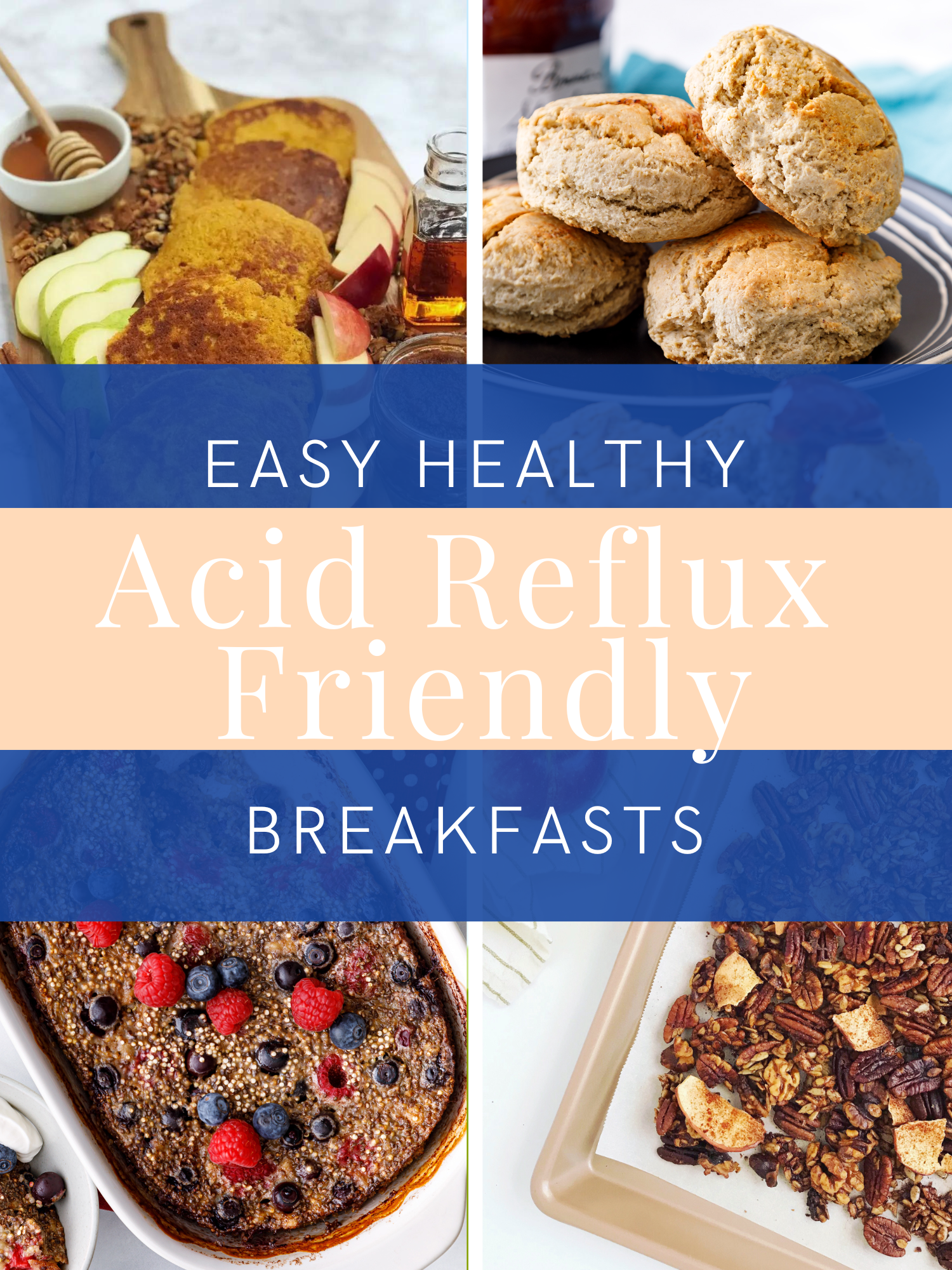 These quick and easy reflux-friendly breakfast ideas will help you start the day off right with recipes that are quick, easy, nutritious, and don't trigger GERD symptoms.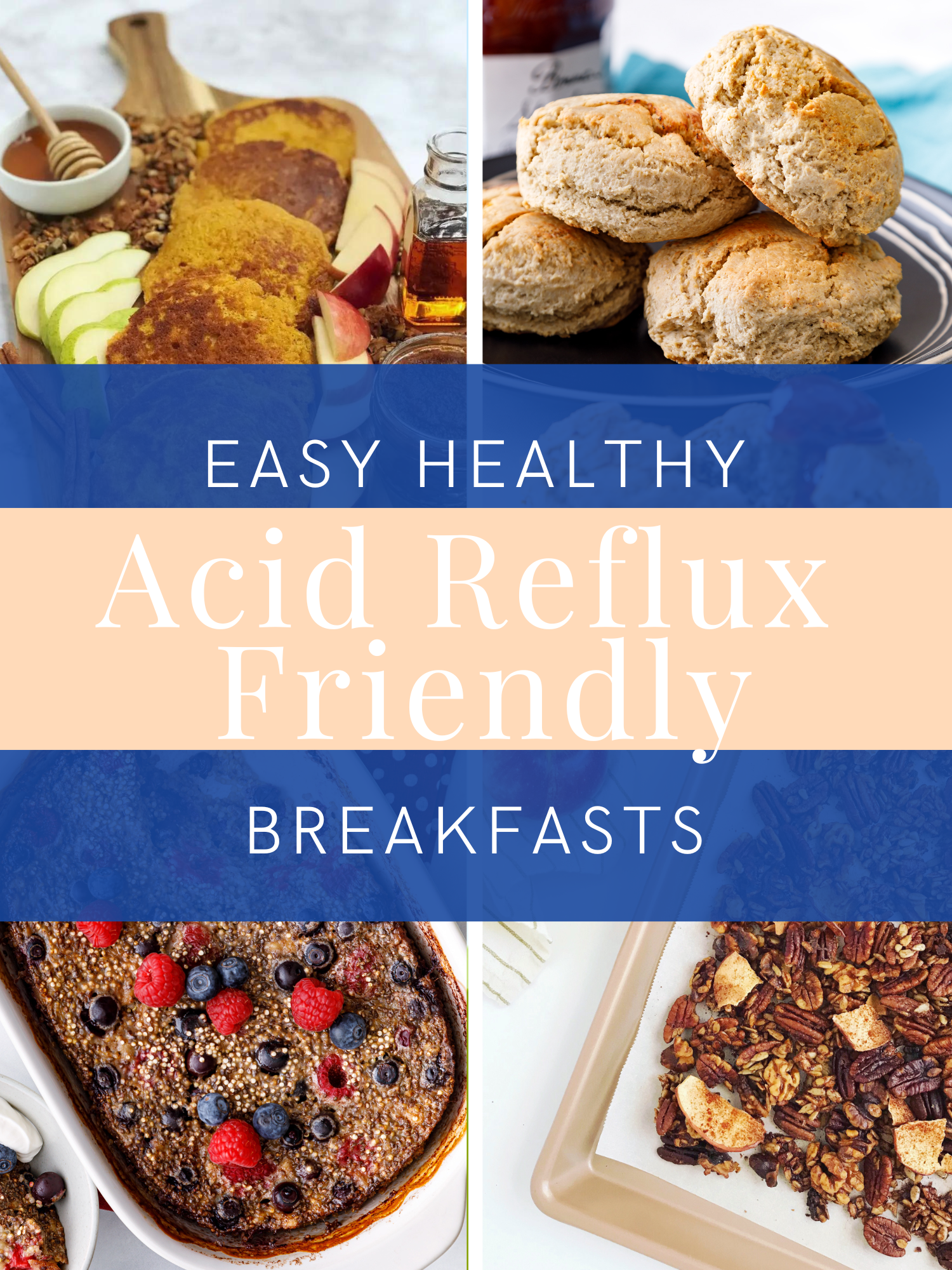 Before I even knew I had GERD, I was struggling with a variety of unpleasant symptoms that impacted my quality of life. These symptoms, including chest pain, dental issues, anxiety, and nausea, left me feeling clueless as to what was causing them and how to manage them effectively.
However, after receiving a diagnosis of GERD, I made the decision to take a natural approach to treating it. I knew that I needed to make significant changes to my diet and lifestyle to achieve optimal health.
Through trial and error, I've come to realize that changing your diet is critical to managing GERD effectively. It's not always easy to adjust to a new way of eating, especially after receiving a diagnosis, but it's entirely normal to feel overwhelmed.
One way to make the transition more manageable is to plan ahead and have a selection of easy, reflux ideas at the ready. Having a rotation of healthy and satisfying breakfast options can set you up for a positive start to the day and alleviate the stress and anxiety that often accompanies dietary changes.
In the post below, you'll find my tried-and-true easy healthy reflux friendly breakfast recipes that have helped me manage my GERD symptoms. Many of them can be prepared ahead of time, are vegan and/or gluten-free, and are as delicious as they are nutritious. There is a mix of sweet and savory, to fit every mood. I invite you to check them out and find one that works for you.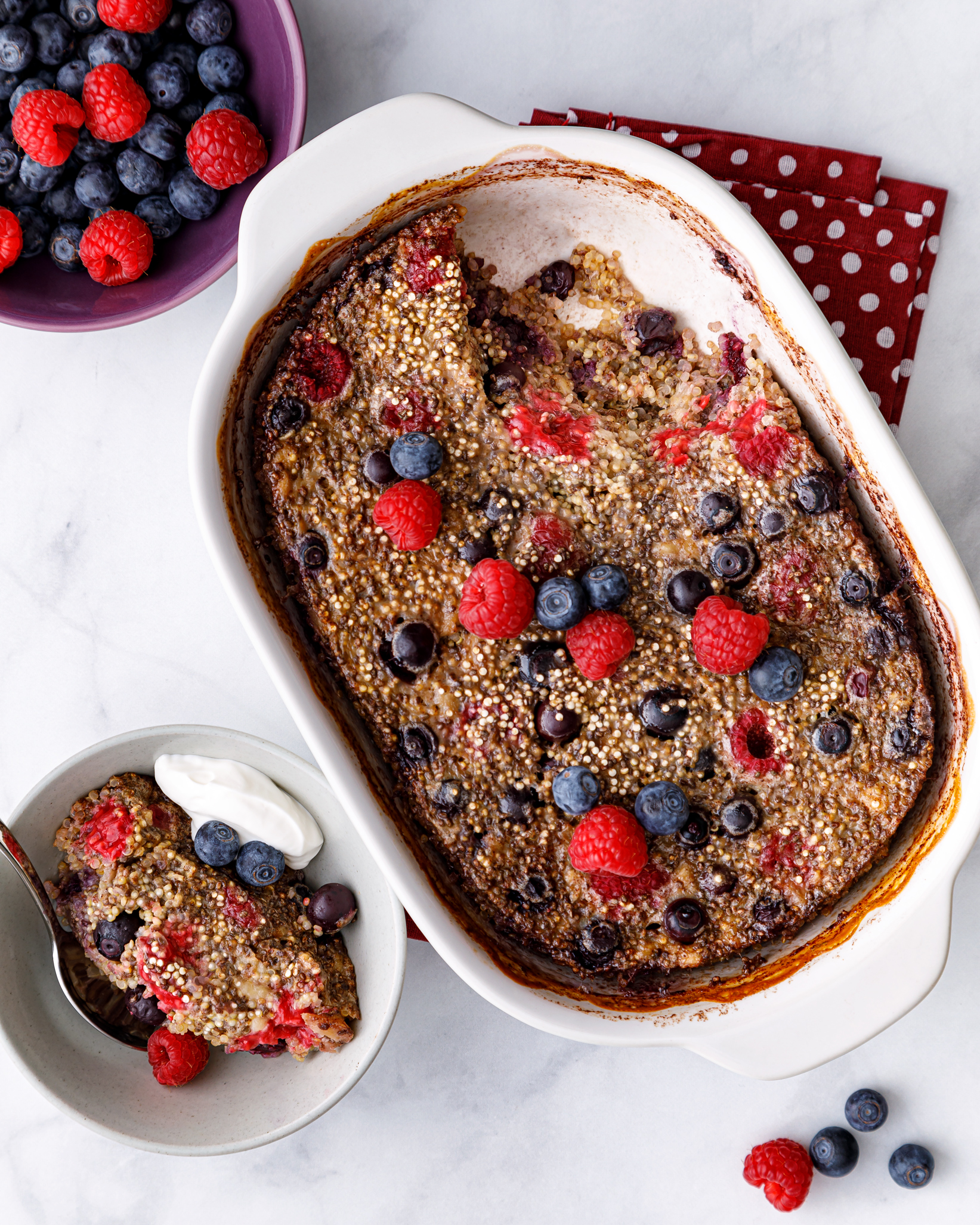 This all-in-one breakfast casserole is not only GERD-friendly and low acid, but vegan, gluten-free, and high in protein and fiber. Talk about a great way to start your day!
Naturally sweetened with a mixture of mashed banana (the riper the better) and pure maple syrup, there's plenty of sweetness to offset the ground cinnamon and firmly plant this as an easy, healthy reflux-friendly breakfast dish!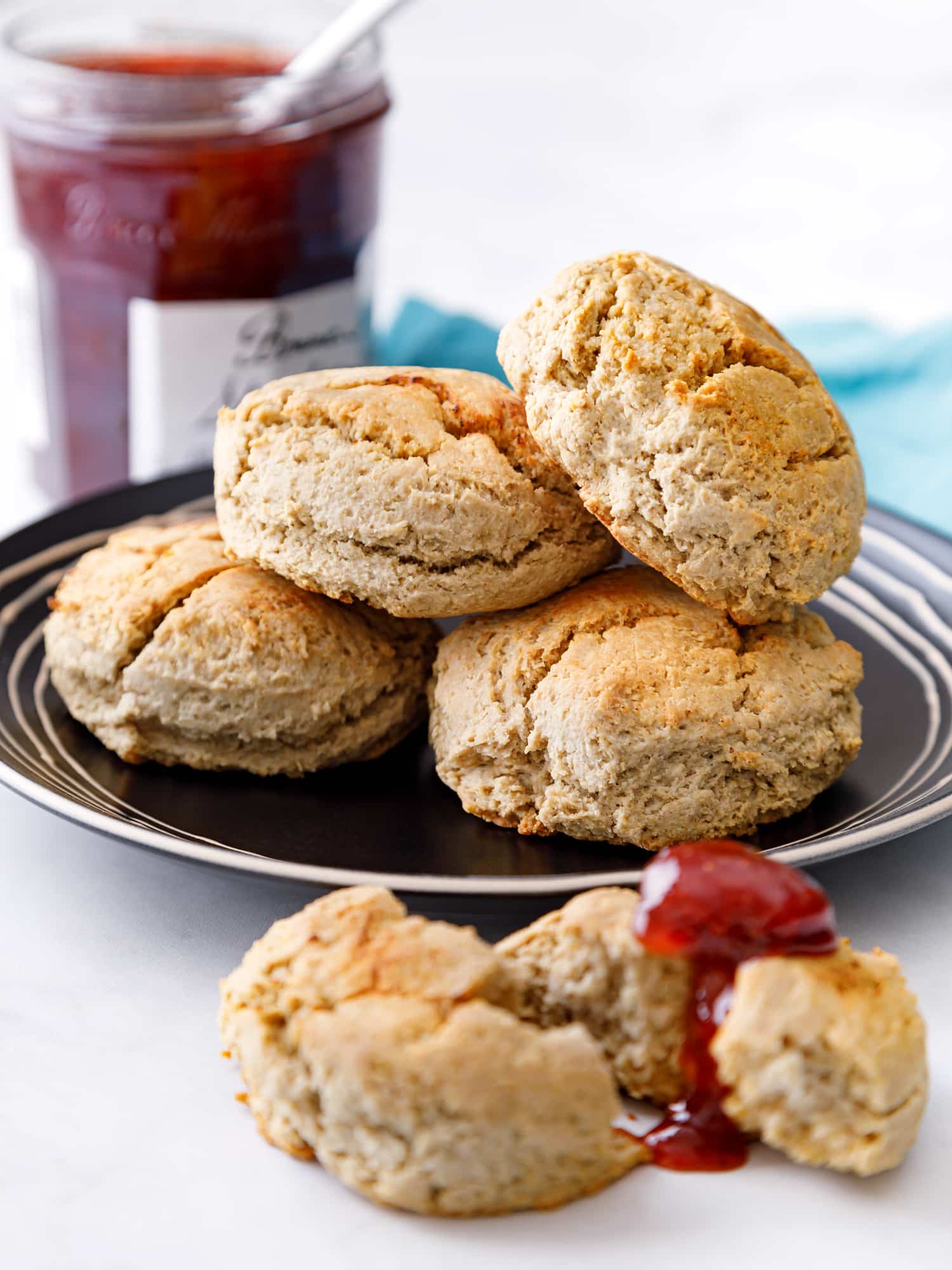 Melt in your mouth delicious. I'm not kidding. These Oat Flour Drop Biscuits will drop you to your knees in utter delirium.  Low fat, gluten-free, dairy-free, tender, flaky, and heaven. Simply heaven.
These would be perfect alongside almost anything, or on their own eaten as you dash out the door.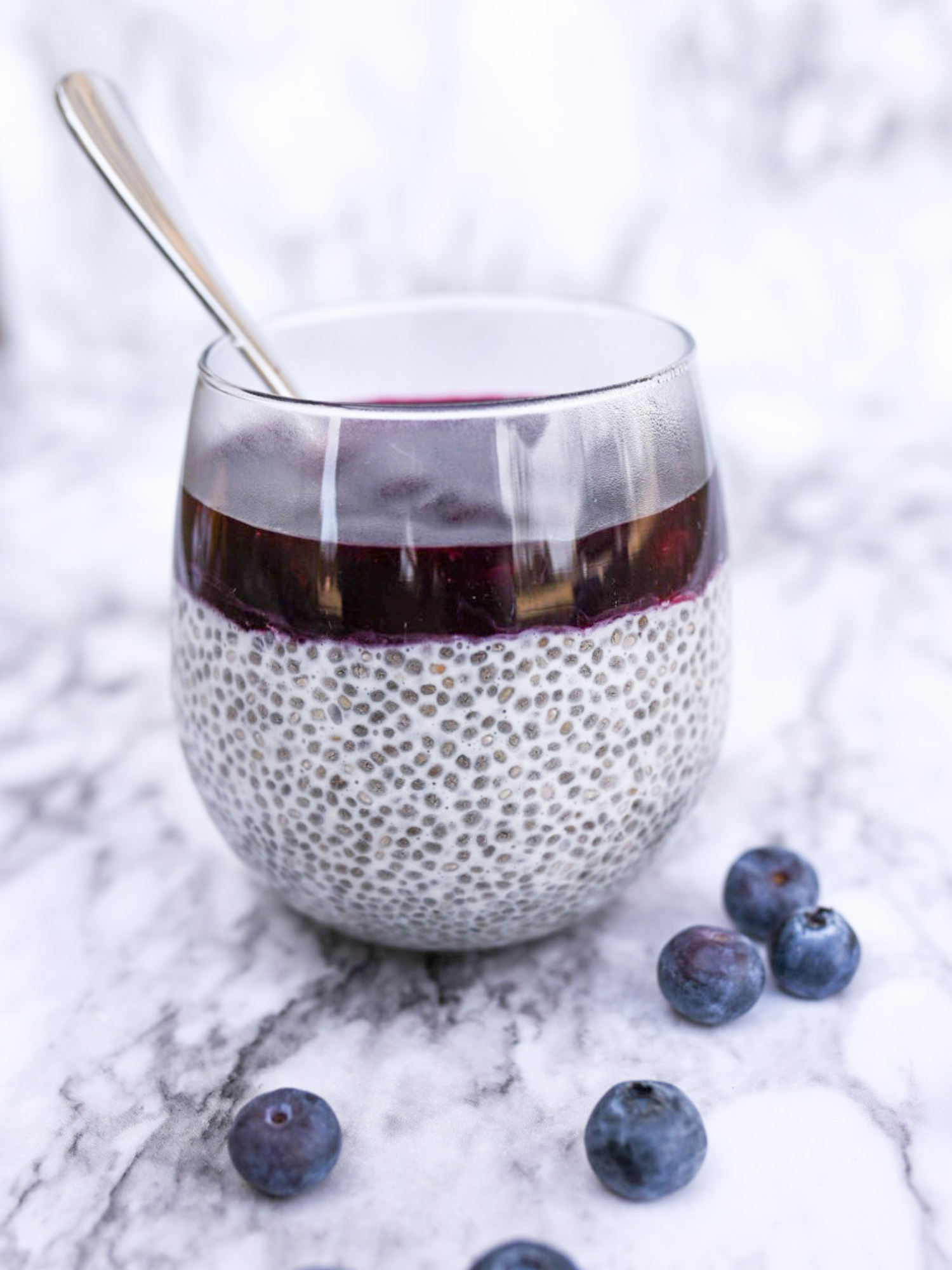 This Blueberry Chia Pudding is creamy with a hint of sweetness and bursting with blueberry flavors. Made with just five simple ingredients, this delicious way to start your day is wholesome, vegan, gluten-free, and blessedly GERD-friendly.
This is a perfect meal prep breakfast idea! Stores easily, makes single-serve, and it brings major flavor, with almost no time in the kitchen.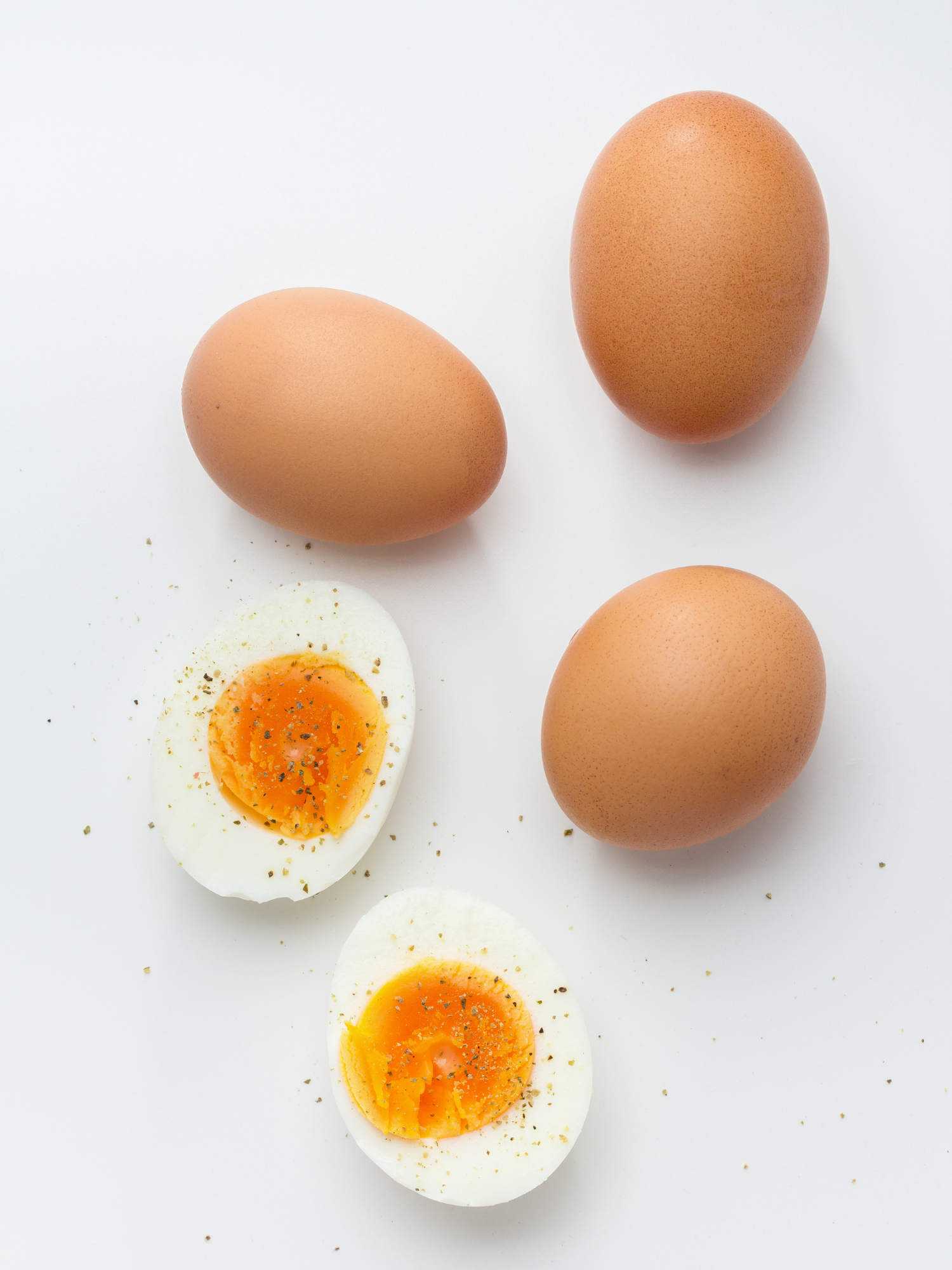 As someone who loves meal prepping, hard-boiled eggs are a staple in my fridge. Not only are they easy to make in large batches, but they're also versatile and can be used in a variety of meals.
I love adding them to salads, using them as a protein-packed snack, or even turning them into a delicious egg salad sandwich. Plus, they're great for those busy mornings when I need a quick and satisfying breakfast. With hard boiled eggs on hand, I always feel prepared and ready to tackle whatever the day throws my way.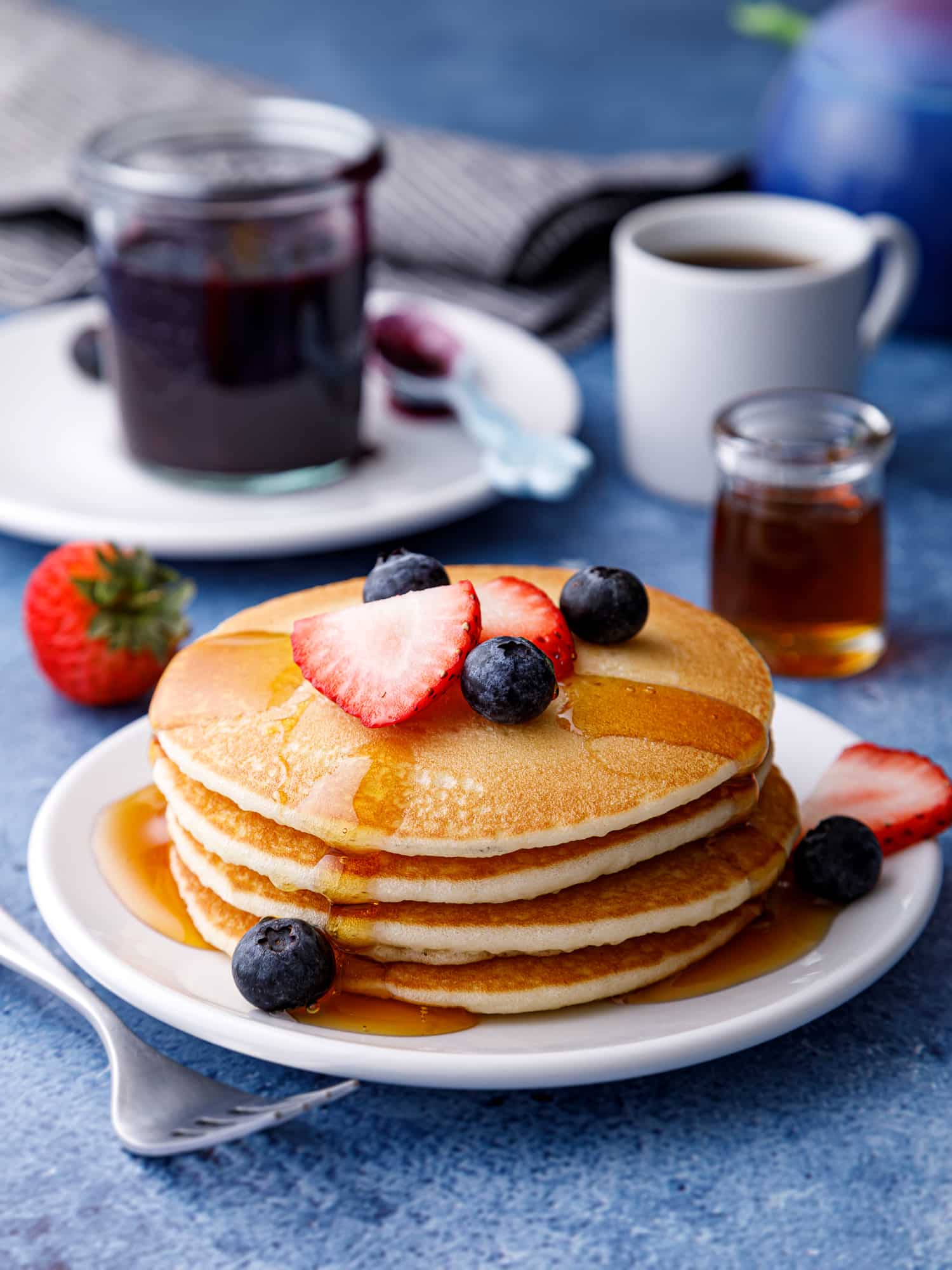 Looking to start your day with a GERD friendly indulgence? These Almond milk pancakes are so thick, fluffy, and downright cloud-like.  This recipe is not only dairy-free but entirely gluten-free as well, making this the perfect recipe for anyone with food sensitivities. Truthfully, these dairy-free, grain-free pancakes taste just as good as any traditional pancake I've tried.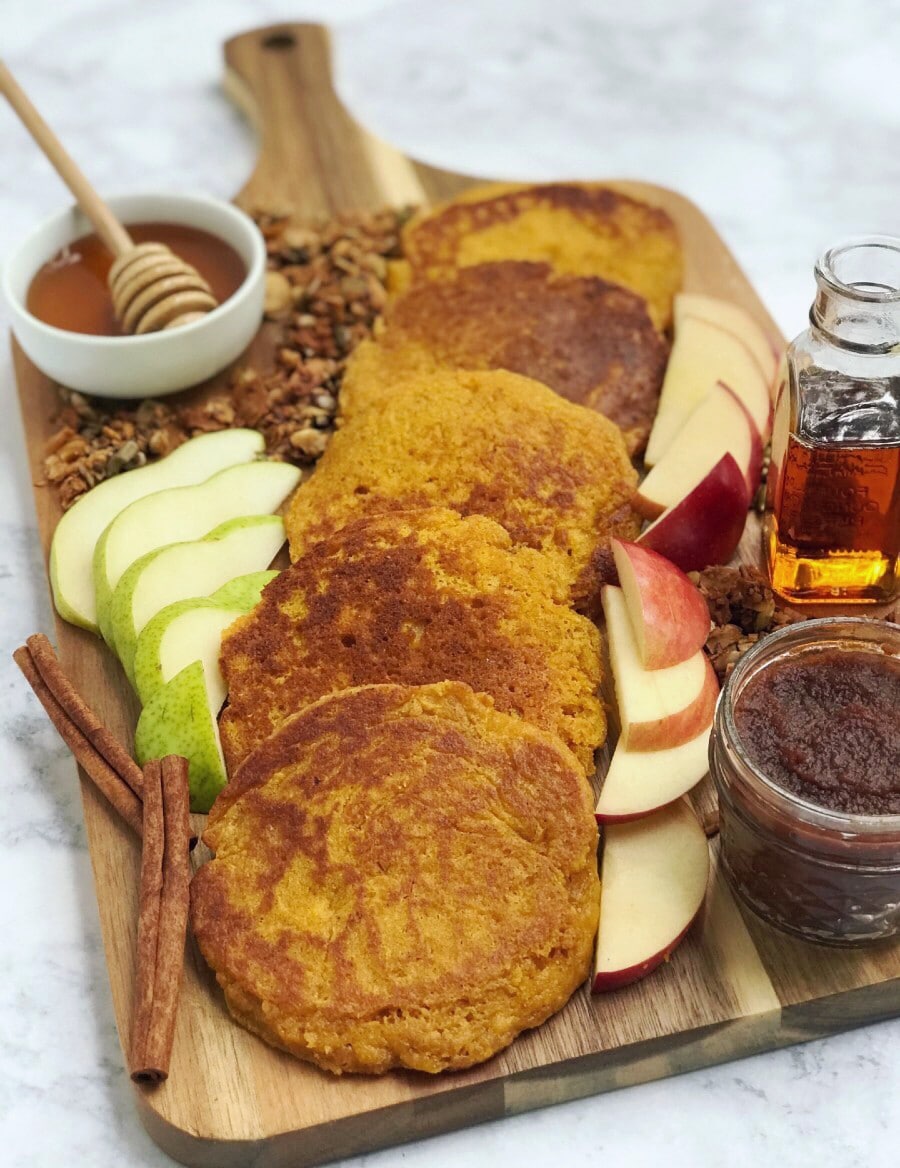 A gluten-free and dairy-free breakfast board filled with foods like pumpkin pancakes, apple butter, seasonal fruit, and more!
Who can resist a breakfast charcuterie board?! This is the perfect Gerd Friendly breakfast spread to please a group or a large family.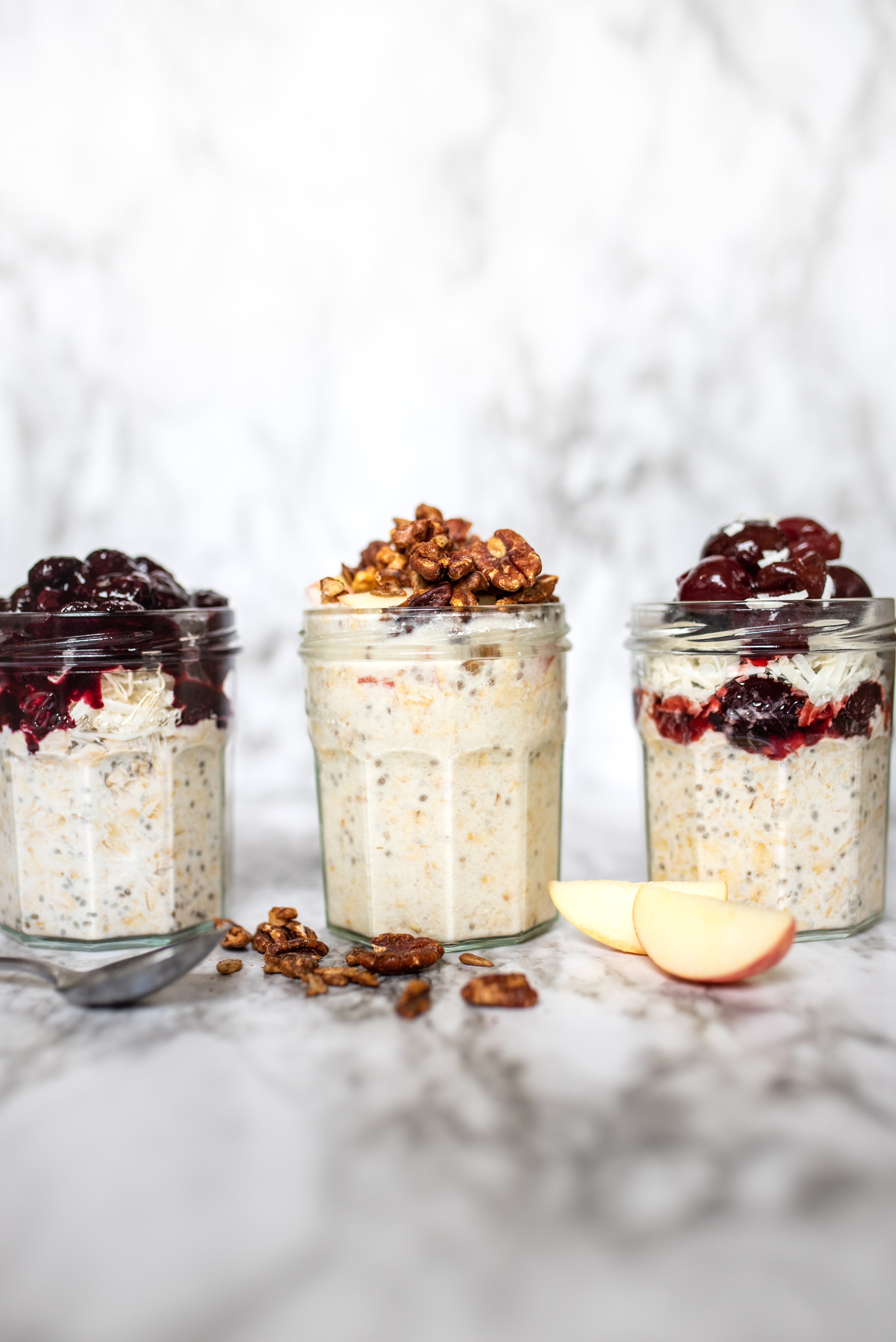 This easy, make-ahead breakfast is light, raw, refreshing, yet filling simultaneously. This recipe includes my recipe for the base plus 3 exciting variations. I love this breakfast because it's so simple, satisfying, and good for you. The perfect grab-and-go on busy mornings and fully customizable to suit any dietary needs or taste preferences!
Harvest Pumpkin Hash makes a delicious and nutrition-packed breakfast! You'll love all the fall-inspired flavors in this dish from the sautéed pumpkin to the fresh herbs. Yum!
Harvest Pumpkin Hash is soooo good topped with a fried egg, or enjoyed as is. Plus, this recipe comes with so many ways to customize it to make it your own! Swap the ground turkey for ground chicken or pork if you prefer. Or, make it vegetarian! Simply, omit the meat and use tofu or increase the amount of mushrooms. Don't care for pumpkins? Try using butternut squash or sweet potato instead. This recipe is so versatile and pretty much the epitome of fall flavors with the sautéed pumpkin and fresh sage. I can't wait for you to try it!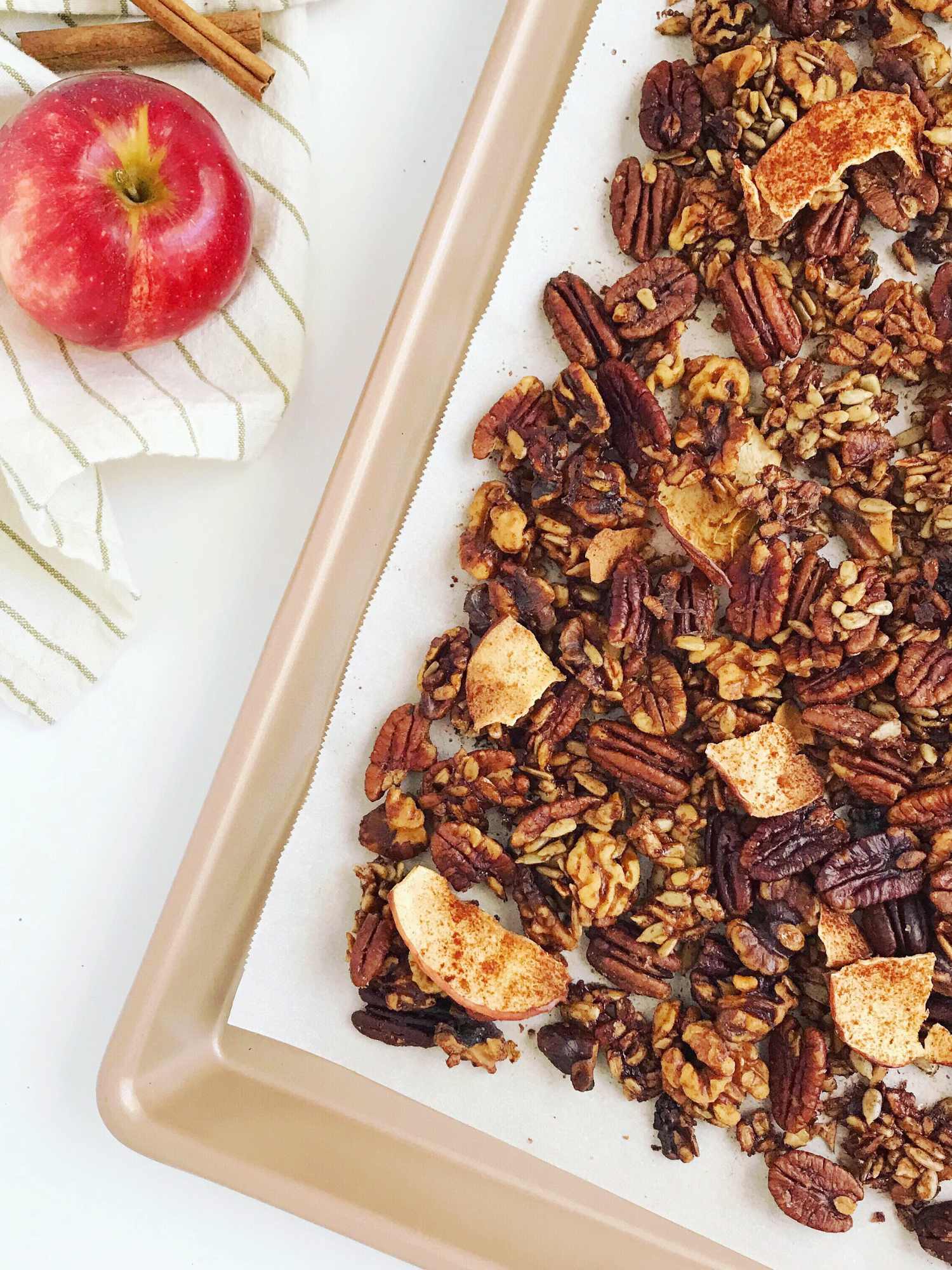 This grain-free cinnamon apple granola is crunchy, mildly sweet, and infused with flavors of cinnamon and maple. It is so versatile and goes great with yogurt, mascarpone, milk, or simply, as is.
Granola makes a healthy and delicious breakfast, but not everyone can digest oats properly. That's where grainless granola comes in! This is a staple in my house, as a make a batch every single week. Oh, I hope you give it a try, you won't be disappointed!
Let the inviting aroma of fresh sage and sweet maple fill your home with this seriously delicious recipe. Maple Sage Breakfast Patties are a current favorite in my family and I have a feeling you will love them too!
Start your morning off with the savory goodness of Maple-Sage Breakfast Patties! They are protein-packed, freezer-friendly, and perfect for meal prepping. Make these patties to enjoy now (and throughout the week), or freeze them to thaw, cook, and enjoy later on.
For more tasty recipes, check out our Easy Healthy Reflux Friendly Dinner Ideas, or our Easy Reflux Friendly Snack Ideas!
I hope this is helpful as you navigate diet and lifestyle changes on your way to healing GERD.
---
---